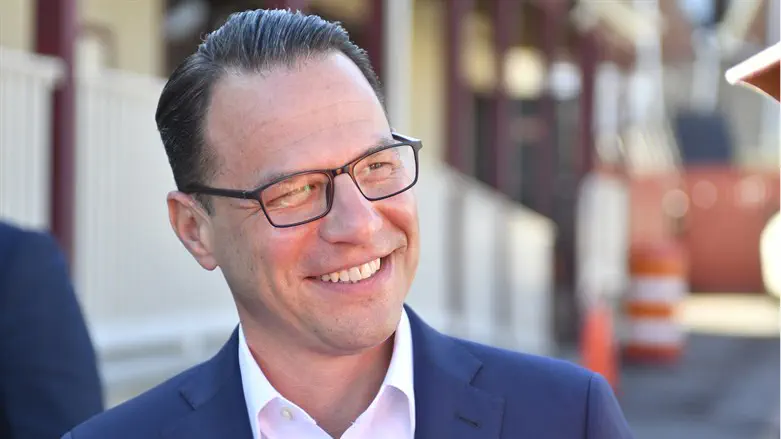 PA Governor Josh Shapiro
Bastiaan Slabbers via Reuters Connect
Pennsylvania's new governor, Jewish Democrat Josh Shapiro, will be sworn in on Tuesday using a Bible that previously belonged to a Jewish soldier fighting in World War II.
The Bible was borrowed from the Weitzman National Museum of American Jewish History. It was owned by a young man named Herman Hershman from Philadelphia, KYW Newsradio reported.
The holy book was published by the US Army in 1942 for Jewish soldiers, the museum said.
Hershman was a 19-year-old Temple University student when he enlisted in the Army in 1943. The Bible was in his possession when he landed with the 1st Infantry Division on Omaha Beach during D-Day.
"Hershman carried the Bible with him throughout his time serving our country in World War II and then returned to Philadelphia," museum curator Josh Perelman told the news outlet.
Shapiro asked the museum for a Bible with significance attached to it for his inauguration.
"It really resonated with him in the sense that he wanted to honor the service of Jews to this country as he is continuing to serve the country in his own capacity," Perelman said.
In the Pennsylvania gubernatorial race, Shapiro defeated challenger Doug Mastriano, whose wife infamously said recently that her husband "loves Israel more than a lot of Jews do".