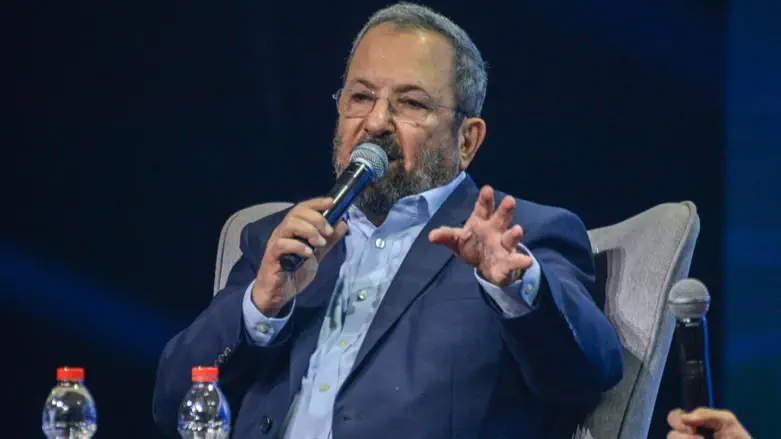 Ehud Barak
Kobi Richter/TPS
Former Prime Minister Ehud Barak blasted Prime Minister Benjamin Netanyahu's government in an interview with Channel 12 News on Saturday night, in the wake of the planned judicial reforms.
He claimed that the government is clearly illegal and added that civil disobedience is mandatory "when the government goes mad."
"This government is legal but clearly illegitimate because of its plan to crush Israeli democracy," Barak said. "We are witnessing a coup here. This is an assassination of the Declaration of Independence, and democracy must defend itself. The people did not decide against my position. I do not want to go into a debate about what the will of the people is," said Barak in the interview, which took place before the large anti-government protest in Tel Aviv.
"No one talked about these changes during the election process. I know some Netanyahu voters, they didn't mean this. No one meant a change in the Attorney General Law. I don't think a commander is needed in this event, you don't need a commander in the counter-revolution, it grows from below. Towards the end, a leader for it will be found."
"It is clearly illegitimate to assassinate the Declaration of Independence," charged Barak. "It is not the right of every citizen, it is the duty of every citizen to come and fight for the security of the government and the rights and dignity of human beings, for the security, the future of the country and equality and freedom. Civil disobedience is a very important thing and that means blocking roads, civil disobedience is the duty of citizens when the government has gone mad."