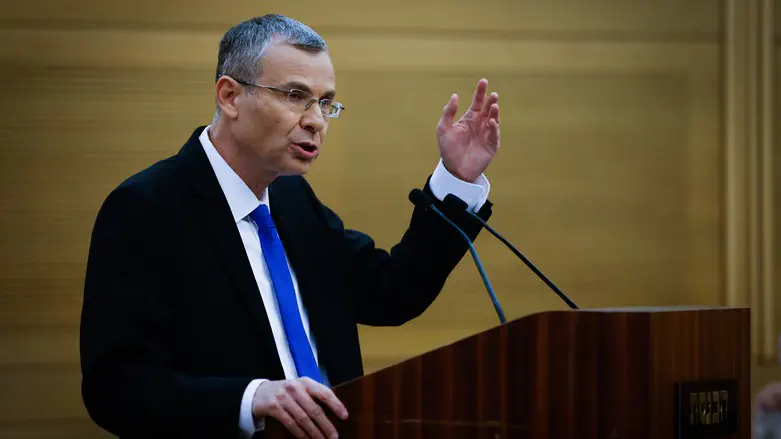 Justice Minister announces reforms
Olivier Fitoussi/Flash90
Justice Minister Yariv Levin on Wednesday evening formally announced his proposed reforms to the judicial system.
"As someone who grew up on Menachem Begin's knees, I believe that there are judges in Jerusalem. But there is also a Knesset and a government in Jerusalem. The constitutional revolution of the judicial system has degraded trust in the system to a dangerous low, and damaged democracy and governance. People we did not elect decide for us. It is time to act," said Minister Levin.
The first reform he introduced was a changing to the composition of the committee which selects judges. "The judges will not elect themselves. Three from each branch [of government] will do this. Instead of the lawyers' representatives - there will be two public representatives appointed by the Justice Minister. There will also be a public hearing for candidates for the Supreme Court."
The second reform is to regulate the disqualification of laws by the Supreme Court and the Override Clause which would allow the Knesset to repass legislation struck down by the Supreme Court with a 61-MK majority.
The third reform is the elimination of the "reasonableness standard" by which the Supreme Court can strike down any law or government action it deems "unreasonable."
The final reform is that ministers will be allowed to appoint their own legal advisors instead of being saddled with legal advisors appointed by the Justice Ministry.
Minister Levin called these reforms "balanced" and stated that the current system, which according to him gives unelected officials such as judges and legal advisors too much power, "is not democracy."