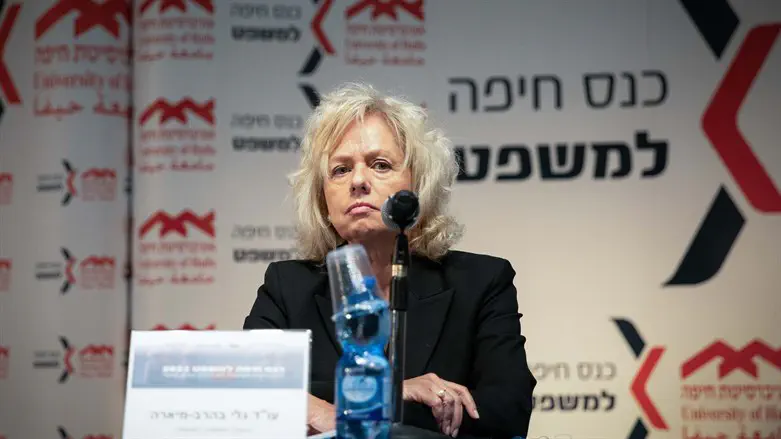 Gali Baharav-Miara
Shir Torem/Flash 90
Attorney General Gali Baharav-Miara told Justice Minister Yariv Levin that it would take her several weeks to formulate her position on the articles of the judicial reform he is promoting, Channel 12 News reported on Thursday.
The report said that, in order to avoid a delay in the advancement of the law, the coalition is considering submitting the reform as a private bill or on behalf of the Constitution Committee, and thus there will be no need to wait for the opinion of the Attorney General.
Levin on Wednesday published what appeared to be a memorandum of law regarding the judicial reform, but a memorandum of law is only published only after the Attorney General expresses his or her opinion on the legislation. The law can be put to a vote in the Knesset 21 days after the memorandum of law is published.
According to Channel 12's Amit Segal, the Attorney General did not agree to the schedule presented to her by the Justice Minister, and claimed that such matters take many weeks and should not be rushed.
In the wake of Baharav-Miara's insistence on the schedule she is proposing, which effectively cancels the possibility of advancing the legislation during the Knesset's winter session - a difficult conversation took place between her and Justice Minister Levin. The coalition does not want to waste time and is now looking into how they can advance the legislation, without waiting for the Attorney General.