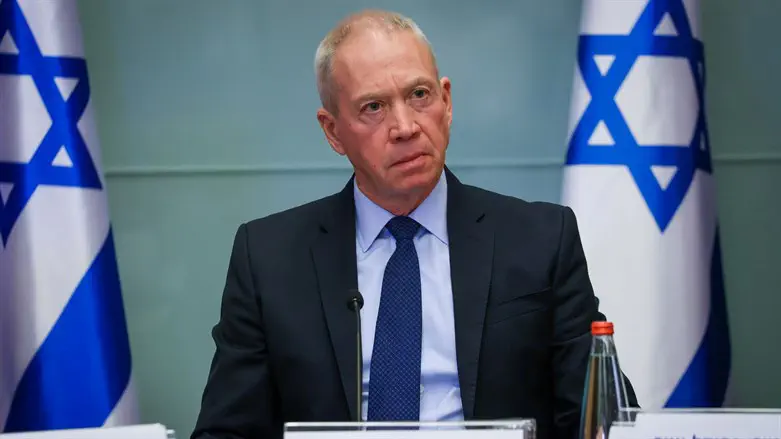 Defense Minister Yoav Gallant
Noam Moshkovitz, Knesset spokesman
Defense Minister Yoav Gallant (Likud) spoke with his Greek counterpart, Minister for National Defense Nikolaos Panagiotopoulos on Thursday.
In their first discussion since Gallant's appointment, the two ministers discussed the important strategic ties between the State of Israel and the Hellenic Republic -- ties built on a foundation of common values, trust, and ongoing cooperation. These ties contribute significantly to the security of both nations as well as to maintaining peace and stability in the East-Mediterranean region, in the face of a wide range of developing security threats.
Minister Gallant noted the great value of both the bilateral ties as well as the trilateral framework with the Republic of Cyprus. In this regard, he updated Minister Panagiotopoulos on the productive call held with his Cypriot counterpart, Minister Charalambos Petrides, last week. Minister Gallant concluded by expressing his commitment to ensuring that the excellent cooperation between the countries is deepened and further expanded within the military, industrial, and strategic frameworks, and by inviting his Greek counterpart to continue the dialogue in person.