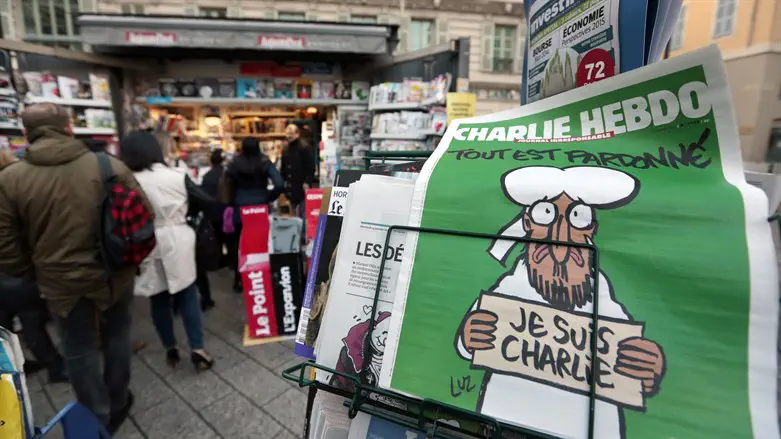 Charlie Hebdo
Reuters
French satirical newspaper Charlie Hebdo doubled down on its ridicule of Iran's religious rulers on Tuesday, with fresh cartoons of Supreme Leader Ayatollah Ali Khamenei despite protests from Iran and its allies, AFP reported.
"The mullahs aren't happy. The caricatures of their supreme leader... do not seem to have made them laugh," the paper's editor, known as "Riss", writes in the latest edition, which officially hits newsstands on Wednesday.
"Laughing at themselves has never been a strong point of tyrants," he added.
The newspaper was criticized last week after it published caricatures of Khamenei, in support of the months-long protests in Iran, sparked by the death in custody of Mahsa Amini, following her arrest for allegedly violating the country's strict dress code.
Iran blasted France over the "insulting and indecent" cartoons, which appeared in a special edition to mark the anniversary of the deadly 2015 attack on the magazine's Paris offices.
Iran later shut down the Tehran-based French research institute in an act of protest against the cartoons.
The paper was also hit by a cyber attack after publishing cartoons of Khamenei in last week's special edition, which marked the anniversary of the 2015 attack on its Paris offices that left 12 dead.
On Sunday, dozens of Iranians gathered outside the French embassy in Tehran to protest against the cartoons.
The protesters set fire to French flags and chanted, "France, be ashamed!".