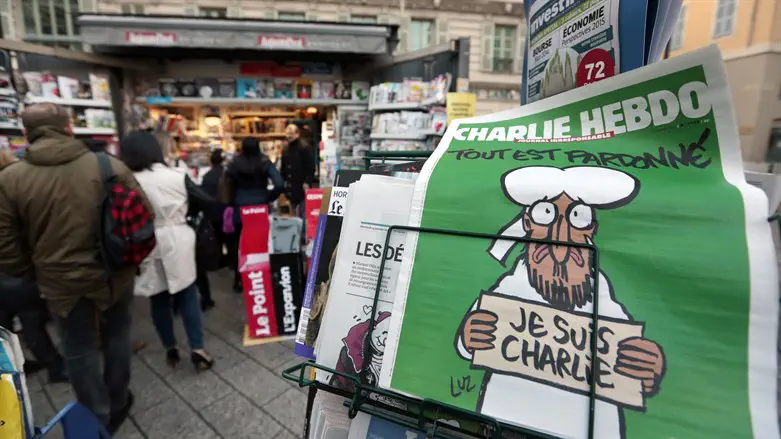 Charlie Hebdo
Reuters
Iran on Wednesday warned France of "consequences" after satirical magazine Charlie Hebdo published cartoons depicting Iran's Supreme Leader Ayatollah Ali Khamenei that Tehran deemed to be insulting, AFP reports.
The weekly published dozens of cartoons ridiculing Khamenei as part of a competition it launched in December in support of the three-month-old protest movement in Iran.
"The insulting and indecent act of a French publication in publishing cartoons against the religious and political authority will not go without an effective and decisive response," tweeted Iran's Foreign Minister Hossein Amir-Abdollahian on Wednesday.
"We will not allow the French government to go beyond its bounds. They have definitely chosen the wrong path," he added, without spelling out the consequences.
Later on Wednesday, Iran's Foreign Ministry summoned the French ambassador, Nicolas Roche, to hear Iran's "strong protest" against what was described as Charlie Hebdo's "obscene actions" which were "insulting to authority, sacredness and religious and national values."
Explaining the cartoons in an editorial, Charlie Hebdo's director Laurent Sourisseau, known as Riss, wrote, "It was a way to show our support for Iranian men and women who risk their lives to defend their freedom against the theocracy that has oppressed them since 1979."
All the cartoons published "have the merit of defying the authority that the supposed supreme leader claims to be, as well as the cohort of his servants and other henchmen," he added.
Charlie Hebdo has come under fire in the past for cartoons deemed "offensive" to Islam. The latest caricatures were published in a special edition to mark the eighth anniversary of the deadly attack on the magazine's Paris office, which left 12 people dead, including some of its best known cartoonists.
In 2020, a French court sentenced two of the accomplices in the Charlie Hebdo attack to 30 years in prison.
A total of 14 suspected accomplices went on trial, three of them in absentia. All the attackers were killed after the attack.