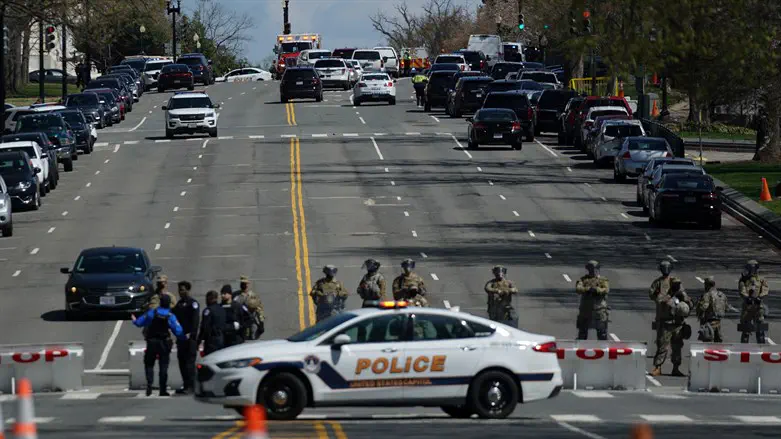 US law enforcement officers surround US Capitol following security incident
Reuters
Former President Donald Trump has been served with a wrongful death lawsuit by the estate of a US Capitol Police officer who died the day after the Jan. 6 riots.
The suit alleges that Trump incited his supporters to commit violence on that day, which led to an assault on Capitol Police Officer Brian Sicknick by two men.
Sicknick, 42, died on January 7 after having two strokes. Washington DC's chief medical examiner said in April 2021 that the officer died of natural causes brought on by his illness.
The lawsuit was filed by Sicknick's longtime partner, Sandra Garza. It quotes the medical examiner attributing "all that transpired" on Jan. 6 to playing "a role in his condition."
Garza is also alleging that Trump's "campaign of lies" had a 'significant role' in the death of Sicknick.
The lawsuit is asking for $10 million in damages from Trump and $10 million each from the two men, Julian Khater and George Tanios, who were convicted for Sicknick's assault, NBC News reported.
"Defendant Trump intentionally riled up the crowd and directed and encouraged a mob to attack the US Capitol and attack those who opposed them," Garza's lawyers said in a court document.
The lawsuit alleges that Trump's encouragement for his supporters to be in the Capitol on Jan. 6 was an endorsement of violence. It also accuses Trump of inciting the crowd that had arrived to protest the election results.
Khater pleaded guilty in September for spraying bear spray in Sicknick's face as he was guarding the Capitol's Lower West Terrace. The bear spray was provided by Tanios who pleaded guilty in a plea bargain to two misdemeanors. Both men are awaiting sentencing.
(Israel National News' North American desk is keeping you updated until the start of Shabbat in New York. The time posted automatically on all Israel National News articles, however, is Israeli time.)