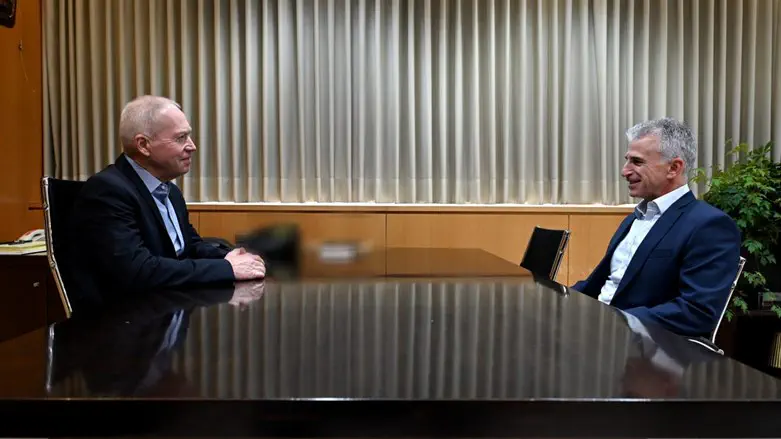 Yoav Galant and David Barnea
Ariel Hermoni/Defense Ministry
Defense Minister Yoav Galant met on Thursday with the head of the Mossad, David Barnea.
In the meeting, held at the Defense Minister's Office in the Kirya base in Tel Aviv, the two discussed the intelligence situation in the various arenas. Galant placed a special emphasis on Iran's quest to obtain nuclear weapons. In addition, Iranian efforts to promote terrorist activities around the world were discussed.
The Minister of Defense stressed that the Iranian nuclear threat is Israel's top security priority, and the two discussed the directions of action of the defense establishment and the continuation of preparations against this threat.
He thanked the head of the Mossad and expressed his great appreciation for the significant years long contributions of the Mossad personnel to the security of the country.
Galant also praised the cooperation between the Mossad, the IDF, the Israel Security Agency (Shin Bet) and other elements in the defense establishment.