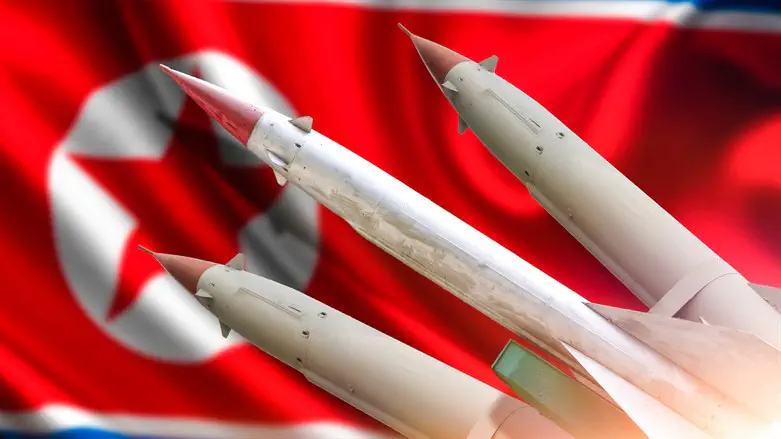 North Korea nuclear program
iStock
North Korea began 2023 on Sunday by firing a short-range ballistic missile toward its eastern waters, The Associated Press reports.
South Korea's military detected the launch from the North's capital region around 2:50 a.m. local time Sunday, the Joint Chiefs of Staff said in a statement.
It said the missile traveled about 400 kilometers before falling into the waters between the Korean Peninsula and Japan.
The Joint Chiefs of Staff called the launch "a grave provocation" that hurts peace and security on the Korean Peninsula and around the world. It said South Korea closely monitors North Korean moves in coordination with the United States and maintains a readiness to deal with any provocations.
North Korea has upped the volume of its ballistic missile tests in recent months. The country tested dozens of ballistic weapons in 2022, including its first intercontinental ballistic missiles since 2017.
North Korean leader Kim Jong Un said recently his country's ultimate goal is to possess the world's most powerful nuclear force.
In mid-December, North Korea conducted what was described as an "important, final phase" test for the development of a spy satellite, which it seeks to complete by April 2023.
On Saturday, North Korea fired three short-range ballistic missiles toward the country's eastern water.
The North's missile launch for a second straight day could be a response to rival South Korea's recent rocket test related to its plan to establish a space-based surveillance to better monitor North Korea.