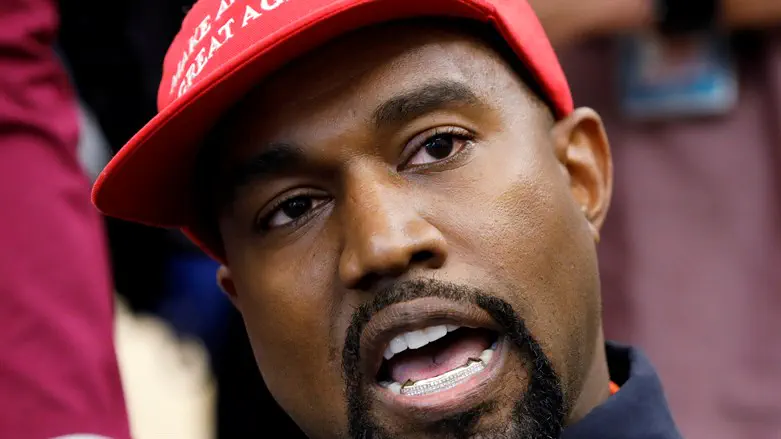 Kanye West
Reuters
Kanye West is missing and no one knows where he is, the rapper and fashion designer's former business manager told TMZ.
Thomas St. John is trying to serve West with a lawsuit for $4.5 million in unpaid fees, but said that his former client is nowhere to be found.
St. John claimed that West has been playing "a cat-and-mouse game" for weeks. He is reportedly enraged that West has so far thwarted his suit by hiding from him so he can't be served with papers.
The rapper's former manager is not the only past associate looking for West.
Representatives from the law firm Greenberg Traurig LLP have also be attempting to contact West to tell him that they are severing ties. But he has been ignoring their text messages, TAG24 reported.
The law firm said it would no longer represent West due to his antisemitic statements that it called "repugnant to the core values we believe in and live."
West has been seen several times in the last two weeks in Los Angeles, according to TMZ. But the news outlet said that he has been "leading a nomadic life for months," and avoiding his former manager and other past business associates.
According to the report, St. John said he has not been able to find a "legit address" for West.
West reportedly does not have a lawyer. "Instead, we have attempted to service him by mail at multiple possible addresses," St. John told the court, noting that one package was returned to them.+
This week, West topped the Simon Wiesenthal Center report of worst antisemitic incidents of 2022, making the #1 spot on the annual list for normalizing "classic tropes deployed by Jew haters."
"These antisemitic screeds were kept afloat for decades by America's godfather of hate – Louis Farrakhan. In 2022, one man, rapper Ye (Kanye West) used his unparalleled social media influence to morph these historic tropes into a firestorm of real-time antisemitism – absorbed by millions, and inspiring acts of hate against Jews – living and dead," the report said.
The center put West at the number one spot on the list because during 2022 he "delivered or shared antisemitic conspiracies to a social media following of tens of millions."
(Israel National News' North American desk is keeping you updated until the start of Shabbat in New York. The time posted automatically on all Israel National News articles, however, is Israeli time.)