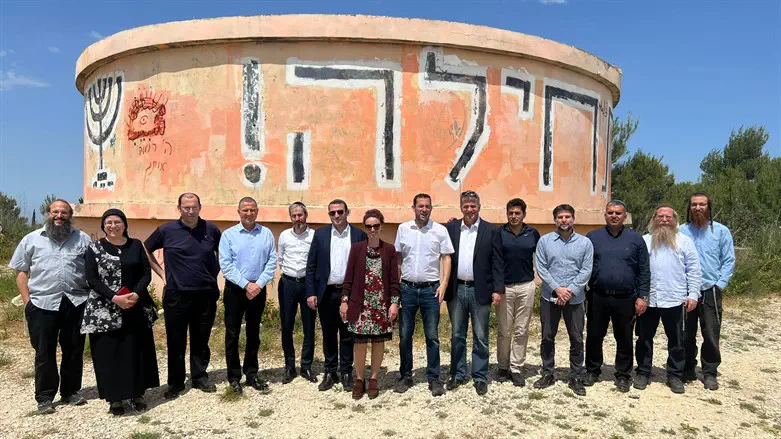 Homesh
Land of Israel Lobby
Supreme Court President Esther Hayut informed the Justice Ministry and the Defense Ministry today (Tuesday) that the hearing on the evacuation of Homesh will not be delayed from its current scheduled date of next Monday, Channel 13 News reported.
Hayut rejected the state's request to postpone the hearing until March, in light of the inauguration of the new government.
Because of this, the new government will have to deal with a very sensitive situation only four days after its inauguration.
The Supreme Court has demanded that the government evacuate Homesh as per the 2005 Disengagement Law which prohibits Jews from residing in four communities in northern Samaria.
The incoming government has committed to amending the Disengagement Law so that the Homesh Yeshiva would be allowed to remain at its current location.