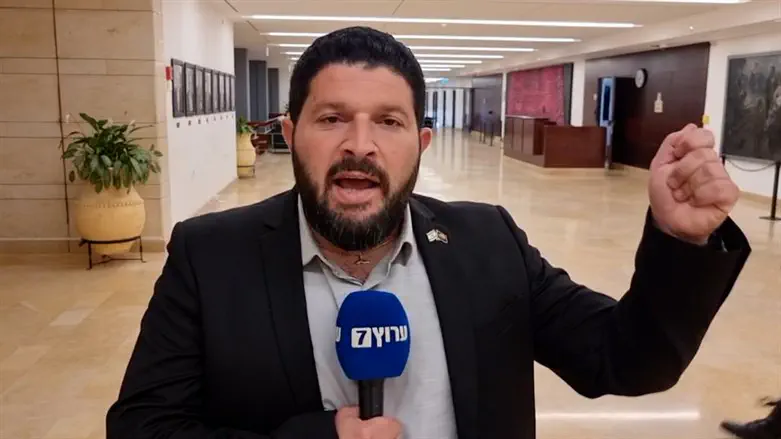 Almog Cohen
Arutz Sheva
MK Almog Cohen (Otzma Yehudit) on Wednesday called for Israel to move from defense to offense, following the double bombings in Jerusalem which left one person dead and 18 more injured.
Speaking with Israel National News - Arutz Sheva, Almog said that the terror attack was "well-planned by a cell which knew what it was doing. It was planned long before the first of the month," he added, hinting that the attacks have nothing to do with the results of the elections, or with the incoming government.
According to Cohen, "Offense is starting to use very harsh punishment - whether it is collective punishment for the entire village from which the terrorist comes, returning to the period of targeted eliminations, so that they will be afraid to enter their vehicles, and mostly a change in perspective, of moving from defense to offense. In defense, we can only make a mistake once, but we are always making mistakes and paying a heavy price. It's time to approach their beds and spill as much of the terrorists' blood as possible."
He added, "The steering wheel is not yet in our hands. We have not yet succeeded in forming a government. We are working very, very hard on this, and I believe and hope that when there is a full and proper right-wing government, we will know how to truly govern, and not miss the opportunity we received from the voters."
Regarding how quickly it would be possible to sign a coalition agreement, Cohen said, "We have kept our agreements and we also acted as the 'responsible adult'... When one side does not keep the agreement after shaking hands, the complaints should be directed at them, and not at us."