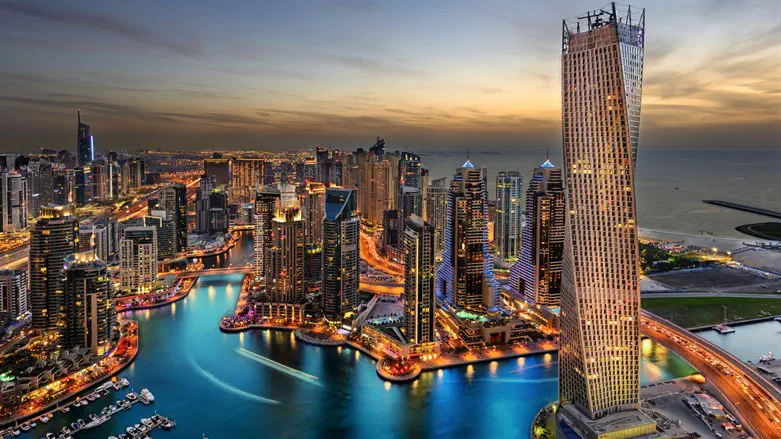 Dubai
iStock
A towering 100-story residential tower in Dubai is set to break the world record.
The new mega-tower will displace Manhattan's Central Park Tower as the world's tallest residential high-rise.
Currently in the planning stages, the building will be notable for its height and the glitterings spire which it will be topped with, according to the New York Post.
The Burj Binghatti Jacob & Co. Residences will be over 100 stories tall, sticking up into the clouds.
The goal of constructing the skyscraper was to "to set a record as one of the tallest residential constructions in the world." The massively tall building is a partnership of watchmaker Jacob & Co. and UAE development firm Binghatti, the Daily Mail reported.
"What Binghatti has done in real estate, by creating a brand through a distinct design philosophy and architectural identity is very similar to what Jacob & Co has done in the world of jewelry and horology," Binghatti CEO Muhammad Binghatti told the news outlet. "Both our brands are born from the sheer desire to achieve what breaks boundaries."
The two and three bedroom residences in the building will be composed of luxury appointments, and will also contain amenities such as "concierge team, offering a la carte services such as daycare, bodyguard, chauffeur, and private chef."
The building will also house a private club, an infinity pool and a lounge.
The top of the building will be shaped like a crown and feature diamond-like spires that glitter.