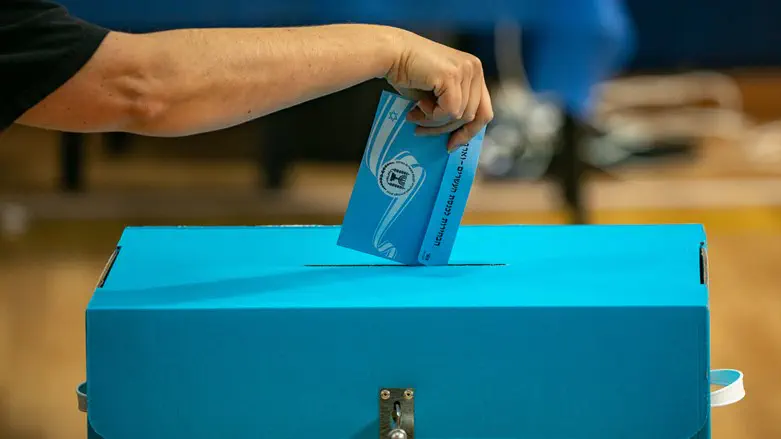 Voting box (illustrative)
Olivier Fitoussi/Flash90
A new poll conducted by Maagar Mochot for Israel Hayom showed that nearly half of the Israeli voting public - 49% - say that the economic crisis is the most worrying issue at the moment.
Far behind the cost of living are other issues that worry Israeli voters: The security situation and the diplomatic conflict ranked highest for 19% of respondents, while the rifts in the nation were ranked highest by 12%.
Following these was the governance in the Negev, Galilee, and mixed cities (9%), the Iranian threat (3%), and transportation issues (2%). The remaining six percent of respondents gave other issues as their top priority.
Israel Hayom also noted that the current elections differ from previous elections in that under the surface, nearly every household in Israel is struggling under the high cost of living. At the same time, the large parties have hardly discussed economic issues, relative to the other issues affecting Israeli society.
The poll included 1,201 respondents who are representative of adult Israeli society. It has an error margin of 2.7%