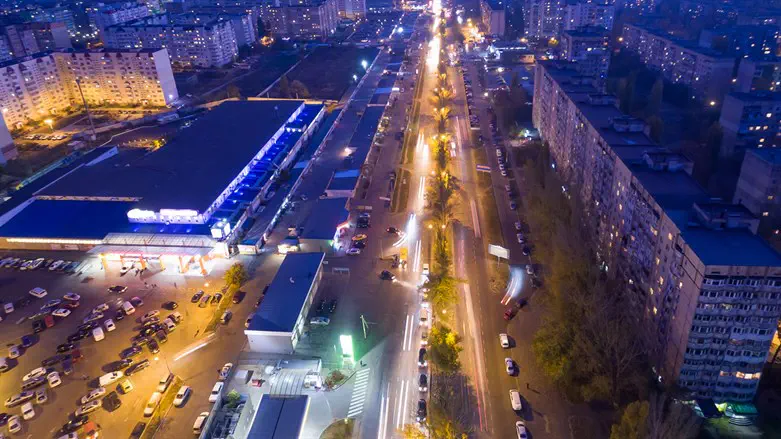 Odessa
iStock
The first ship under a deal signed between Kiyv and Moscow left the port of Odessa carrying grain bound for Lebanon on Monday.
The agreement, carried out under the UN and Turkey, is set to allow months of grain stuck in Ukrainian storehouses to be shipped out to international markets through the Black Sea.
The Sierra Leone-flagged cargo ship Razoni left Odesa on Monday shipping over 23,000 tonnes of corn which will end up in Lebanon, CBC News reported.
"The first grain ship since Russian aggression has left port," Ukraine's Minister of Infrastructure Oleksandr Kubrakov tweeted alongside a video of the ship heading out to the Black Sea.
On Facebook, Kubrakov noted that Ukraine is the world's fourth-largest corn exported.
"The possibility of exporting it via ports is a colossal success in ensuring global food security," he said. "Today Ukraine, together with partners, takes another step to prevent world hunger."
Kremlin spokesperson Dmitry Peskov described the development as "very positive" and added that it would be a test of the "efficiency of the mechanisms that were agreed during the talks in Istanbul."
The ship was bound for Istanbul to be inspected by UN officials as well as teams from Russia, Ukraine and Turkey.
According to the Turkish defence ministry, other ships are set to leave Ukrainian ports through the secure shipping lanes set forth in the July 22 agreement.
Kubrakov said that the renewed shipping would aid Ukraine's economy, in ruins after months of war.
"Unlocking ports will provide at least $1 billion in foreign exchange revenue to the economy and an opportunity for the agricultural sector to plan for next year," Kubrakov said.