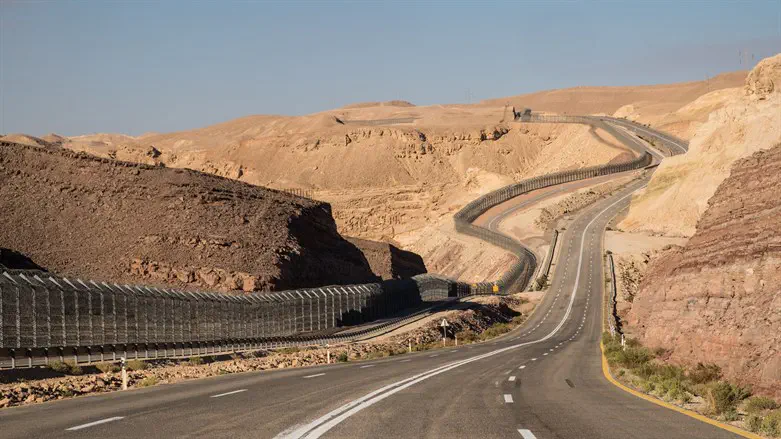 Sinai border
Yaniv Nadav/Flash 90
Two Israeli citizens were killed and five others injured in a car crash in the Sinai Peninsula Thursday, the Foreign Ministry announced.
The Foreign Ministry stated: "Unfortunately today, in the afternoon, two Israeli citizens were killed in a car accident in Nuweiba in Sinai, A notice has been given to their families. In addition to the dead, five civilians were injured to varying degrees, all are fully conscious and their lives are not in danger. The department for Israelis abroad, together with the consul in Egypt, are making efforts to help evacuate the injured and bring the deceased for burial in Israel."
Magen David Adom had been in contact with the Egyptian authorities to bring the crash victims to Israeli hospitals for treatment instead of Egyptian hospitals. Egyptian officials subsequently sai that a military helicopter will evacuate the crash victims to Israel.