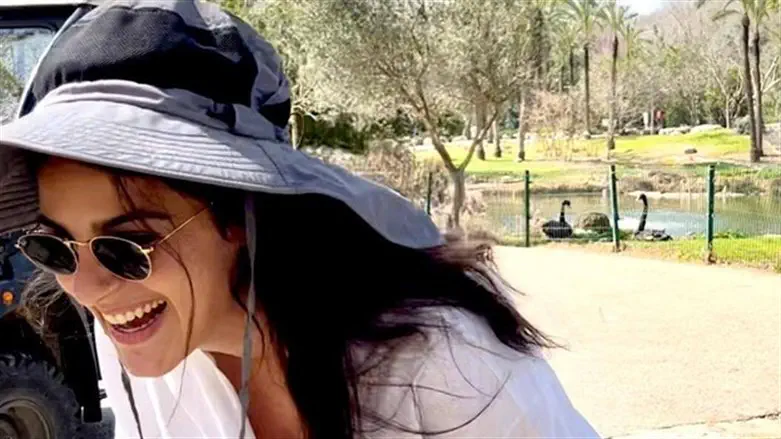 Yuval Keshet
Courtesy
Yuval Keshet, 24, from Haifa is one of the two Israelis who were killed in an accident in the Sinai Peninsula on Thursday.
The second victim is Moshe Matan Luzon, 25, from Petah Tikva.
Keshet and Luzon were both councilors at the Boyer Boarding School in Jerusalem.
A message published by the boarding school to parents and students read, "A heavy disaster has befallen us, we have lost our loved ones. This is a heavy grief, that is difficult to contain at this moment. We are here for you in every way."
Keshet's parents paid tribute to her in a conversation with Ynet and said, "She prepared a lot of things for the trip to Sinai. She loved being a councilor very much. She had a light in her eyes. For 24 years she was a princess, and now we have lost her. We are unable to process the disaster that befell us. We don't understand what happened, it's a loss that simply cannot be grasped. She was never angry, she was amazing and talented."
"Yuval loved music and sports, and drew a lot. This morning she told me that the place in Sinai was amazing, so I told her to stay another night - and then the terrible disaster happened," the father added.
Moshe Matan's family said, "We are shocked, in pain and waiting for him to be returned to us so that we can say goodbye to him one last time."
In addition to the two Israeli citizens, five others were injured in Thursday's crash.
The Foreign Ministry stated that the department for Israelis abroad, together with the Israeli consul in Egypt, are making efforts to help evacuate the injured and bring the dead for burial in Israel.
Magen David Adom had been in contact with the Egyptian authorities to bring the crash victims to Israeli hospitals for treatment instead of Egyptian hospitals.
Egyptian officials subsequently said that a military helicopter will evacuate the crash victims to Israel. The victims have been hospitalized at Yoseftal Hospital in Eilat.