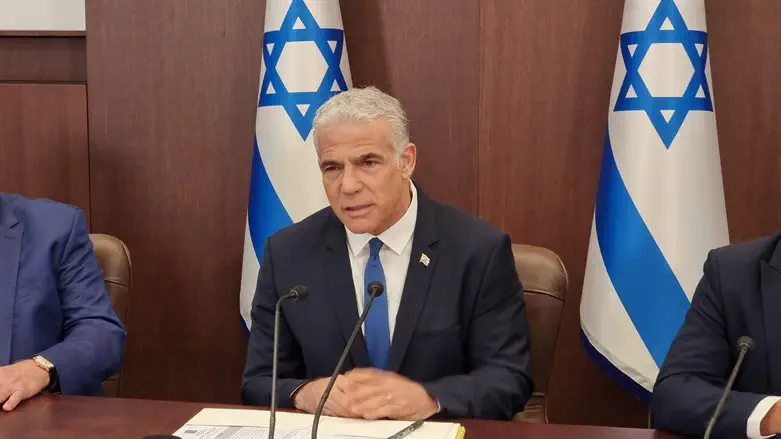 PM Lapid
Israel National News
On instructions from Prime Minister Yair Lapid and in coordination with Russian authorities, an Israeli delegation will leave for Moscow this evening to deal with the crisis surrounding the Russian government's efforts to liquidate the activities of the Jewish Agency
The delegation will hold meetings with the relevant officials in Russia.
Last week, it was reported that the Russian Justice Ministry has requested that a local court order the liquidation of the Jewish Agency in the country.
In light of Russia's moves against the Jewish Agency, Prime Minister Lapid held several emergency meetings on the issue and directed Foreign Ministry personnel to "put together a package of tools against the Russian decision."
Yesterday, Lapid said that the status of Russia's Jewish community lies at the heart of Israel relationship with Russia.
"The relations between Israel and Russia are based on a long history, regular communication and mutual interests. The Jewish community is at the heart of these relations," Lapid's spokesperson said.

"If there are legal issues that arise in relation to the important activity of the Jewish Agency in Russia, Israel is, as always, is ready and prepared to engage in dialogue while maintaining the important relations between the countries."