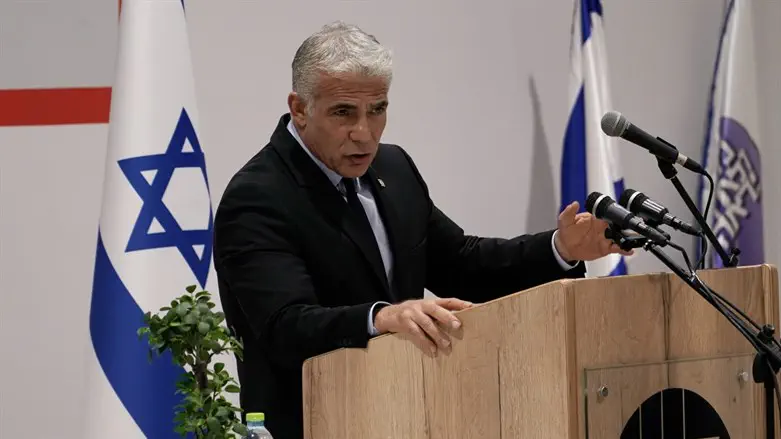 Yair Lapid
GPO
Prime Minister Yair Lapid said that the status of Russia's Jewish community affects Israel's relationship with Russia after Russian Presidential Press Secretary Dmitry Peskov attempted to draw a distinction between Russia's attempts to liquidate the Jewish Agency and its foreign relations.
"The relations between Israel and Russia are based on a long history, regular communication and mutual interests. The Jewish community is at the heart of these relations," Lapid's spokesperson said.

"If there are legal issues that arise in relation to the important activity of the Jewish Agency in Russia, Israel is, as always, is ready and prepared to engage in dialogue while maintaining the important relations between the countries."
Peskov had earlier said of the situation with the Jewish Agency that "there is no need to politicize this situation and project it onto the entire range of Russian-Israeli relations."
"It's necessary to take a careful approach here, but also to realize that all organizations must comply with Russian law," he added.