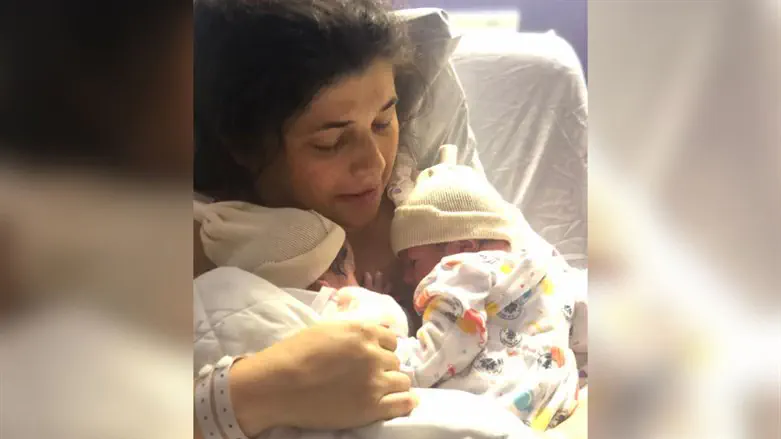 Sharren Haskel with her twins
Hezki Baruch
MK Sharren Haskel (New Hope) has given birth to twin girls.
In a tweet announcing the birth, Haskel wrote: "To hug them at night, when they fall asleep, and the whole world relaxes. To breathe in their scent, to know that I will always be there for them."
MK Michal Shir, also of New Hope, said, "Congratulations to my dear friend Sharren Haskel on the birth of her sweet twins. May you raise them with contentment, happiness, and health."
Haskel had previously shared that she and her husband Eyal Harpaz had undergone fertility treatments.
She gave birth to their firstborn daughter, who they named Yael, in October 2020.