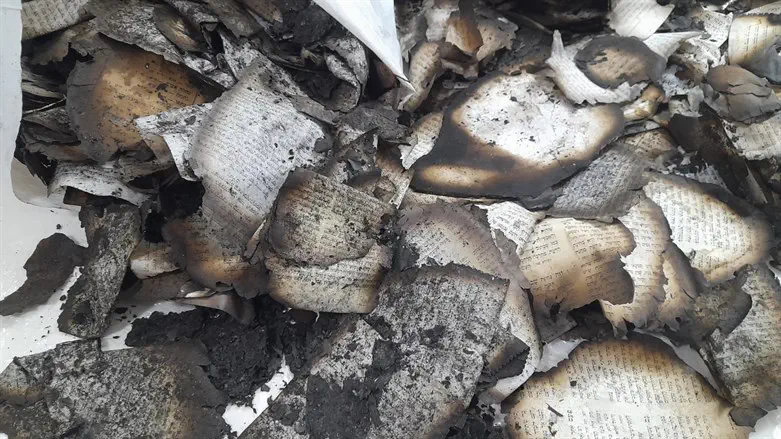 burned holy books
no credit
Over Shabbat, Arab rioters set fire to a building that serves as a recreation and leisure place for the youth of the Harasha settlement in Western Binyamin, and burned holy books.
Mordechai Zvi Landsberg, a volunteer firefighter from Harasha, said that upon his arrival at the scene he noticed a group of Arab rioters down the mountain protesting and shouting at soldiers who were standing nearby.
A few minutes later, additional firefighters arrived and extinguished the fire. According to Landsberg, the remains of a Molotov cocktail were found at the scene.
After Shabbat, youths from the settlement arrived at the site and were horrified to find many holy books burned.
The leadership of Harasha said: "There are times when we come across painful events that remind us of the beasts of prey we are dealing with. We call on the Shabak and the IDF to immediately arrest these abominable terrorists and bring them to justice. Such attacks only reinforce the great importance of settling on this good mountain . We're here to stay."