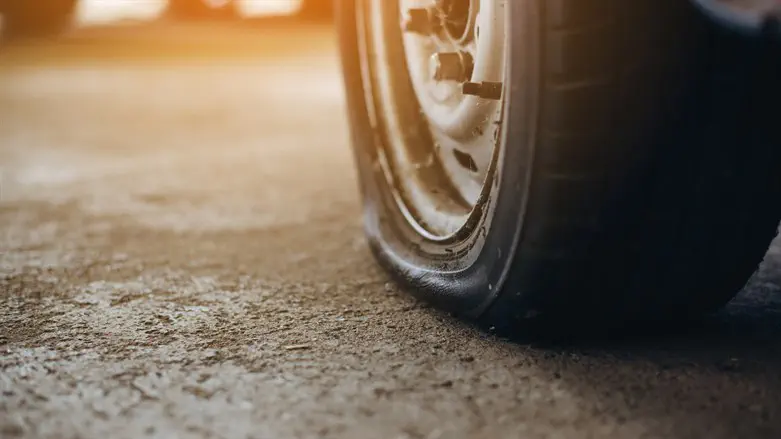 Popped tire (illustrative)
iStock
Residents of the Kiryat Malakhi neighborhood Nachalat Har Chabad were shocked to discover that over the past weekend, dozens of vehicles had their tires popped, most of them all four wheels.
According to testimonies from neighborhood residents, on Thursday night the echoes of explosions were heard, as the tires were popped one by one.
A complaint has been submitted to the police, and criminal investigators were sent to the scene, where they collected evidence.
"There is enormous damage, some of the vehicles are expensive, and most of them had all four tires popped, some of them three tires," one resident told the COL website. "The feeling of security and tranquility in the neighborhood has been destroyed."
Another resident said, "We cannot rule out the possibility that this was [done by] Palestinian Authority Arabs who were in Israel illegally, but it could also be that this is an act of vandalism by youth. We hope the police will lay hands on the vandals quickly, and that the quiet will return to the neighborhood."