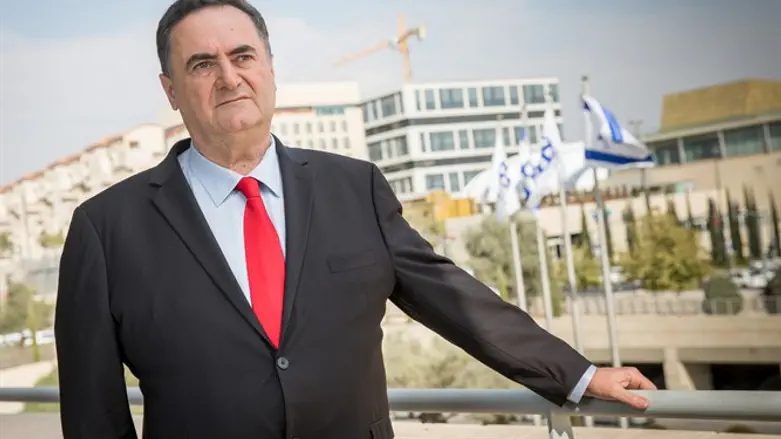 Yisrael Katz
Noam Revkin Fenton/Flash 90
Finance Minister Yisrael Katz ordered an immediate halt to the provision of budgetary assistance to nonprofits and social organizations assisting illegal infiltrators, following the report on Arutz Sheva which revealed that far-left organizations plan to take advantage of the new aid and receive budgets from the state.
"The list of organizations eligible for assistance, which was compiled by the Prime Minister's Office, the JDC and the Ministry of Welfare has been transferred to the signature of the Minister of Finance," Minister Katz's office said.
"In view of the claim that bodies that work against the interests of the State of Israel are included in the list, Finance Minister Yisrael Katz ordered that the issuance of permits be stopped immediately and to ensure that there are no anti-Israel bodies on the list."
Minister Katz also ordered that if such bodies are found, they should be removed immediately from the list of organizations receiving aid.
Arutz Sheva learned earlier that organizations assisting illegal infiltrators will be included in the list of recipients of grants as part of an assistance fund for social organizations set up by Katz and Labor and Social Affairs Minister Itzik Shmuli.
The Zionist watchdog group Im Tirtzu, which led the criticism against Katz together with prominent south Tel-Aviv social activist Sheffi Paz, welcomed the decision and said that "public funds have no business going toward organizations that work against the State of Israel."