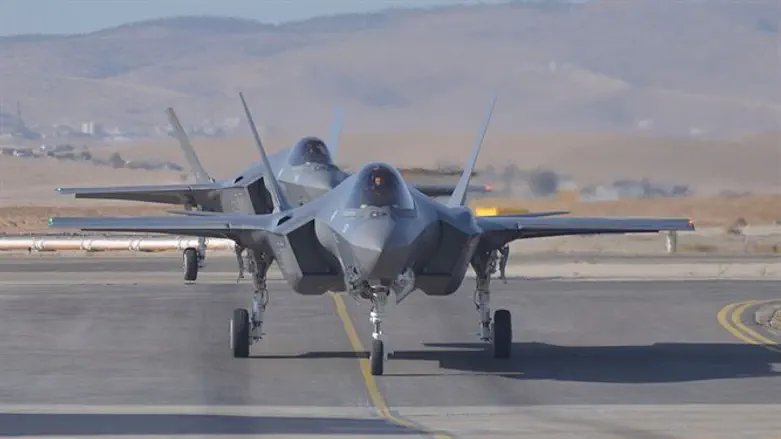 Adir fighter jet
IDF Spokesperson's Unit
Three additional "Adir" (F-35I) aircraft landed on Sunday in the Nevatim Airbase, southeast of Be'er Sheva, and joined the ranks of the IAF's 140th ("Golden Eagle") Squadron. In a short while, the aircraft will begin taking part in the IAF's operational activity.
Additional air and ground crews are being trained, and they are expected to be integrated into the IAF's "Adir" operations in the coming months.
Last month, IAF commander Maj. Gen. Amikam Norkin revealed that the IDF was the first army to carry out an attack using the F35I.
Speaking at a conference of counterparts from around the world, Norkin said, "The IAF in 2018 has 700 platforms, jets and air defense systems, and more than 170,000 hours of flights a year."
He said that the "Adir" jets had already entered operational activity and attacked on two occasions. "We are the first in the world to carry out an operational attack on F-35," said Norkin.