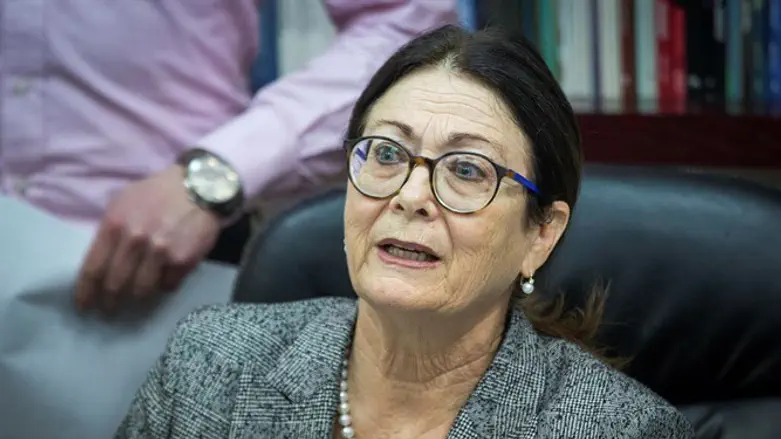 Esther Hayut
Hillel Meir/TPS
Supreme Court Chief Justice Esther Hayut decided for the first time in the history of the court to appoint a media adviser for the Supreme Court, and chose Chag Lugasi.

Lugasi, who was chosen from among several candidates, served in the past as a communications adviser for Minister Naftali Bennett.

The court administration explained that this was a process approved by the government following the recommendation of the Civil Service Commission, whereby a position of head of the judiciary's spokespersons was arranged and, at the same time, an additional adviser was appointed to assist the Chief Justice in maintaining the public image and status of the court system.
"The chief justice instructed to work to arrange a [position] for a professional adviser hired in her office, to help her coordinate the work with the spokespersons of the court system," the court administration said.

"This is not a 'personal' media consultant, but rather a professional official who is supposed to assist the Chief Justice in carrying out her work with the spokespersons, and all the strategic aspects of maintaining the public image of the court system and its standing before the public."

MK Betzalel Smotrich (Jewish Home) said in response, "Anyone who thinks that the problem of the justice system is in public relations does not understand where he is living. When the justice system does its job, it will not need a public relations person to regain the public's trust. As long as it continues to behave in a scandalous fashion, even the best public relations person in the world will not help it. "