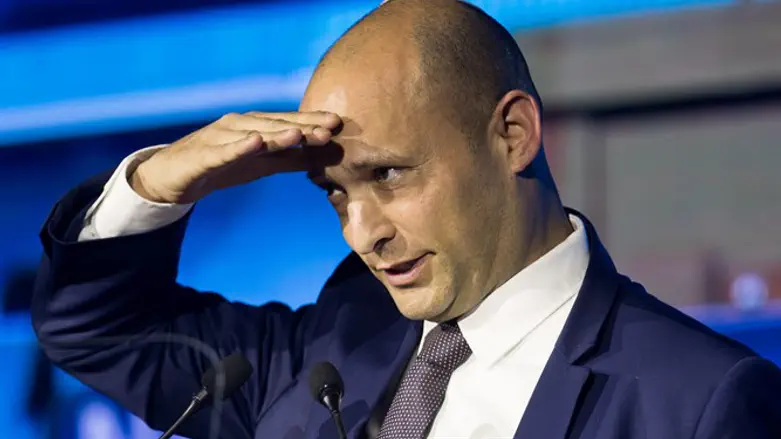 Bennett
Flash 90
Jewish Home Chairman Naftali Bennett congratulates the Prime Minister on his decision to advance the Overrule Clause enabling the Knesset to override Supreme Court decisions, and that will assist in passing the Infiltrators Law.
"I congratulate the Prime Minister on his response to the passage of the Immigration and Imprisonment Law, and I expect very rapid progress. This is the most important law in 20 years. Tomorrow we'll be able to pass it in the government (ministerial committee) and I'm sure his promise will be accompanied by determined actions."
Earlier, it was reported that Prime Minister Binyamin Netanyahu will bring a broad-based court overrule bill tomorrow at the party leaders' forum.
Netanyahu instructed Minister Yariv Levin to draft a bill following the infiltrators' crisis, but apparently the proposed bill will be broader and relate to the relationship between Knesset legislation and the Supreme Court.
At the same time, the Supreme Court ordered five days for the State to complete contacts with the third-party country, Uganda, to absorb infiltrators deported from Israel.
The judges ruled that if the agreement with Uganda is not approved within five days by the Attorney General, the State would have to release all infiltrators intended for deportation from the Saharonim facility.