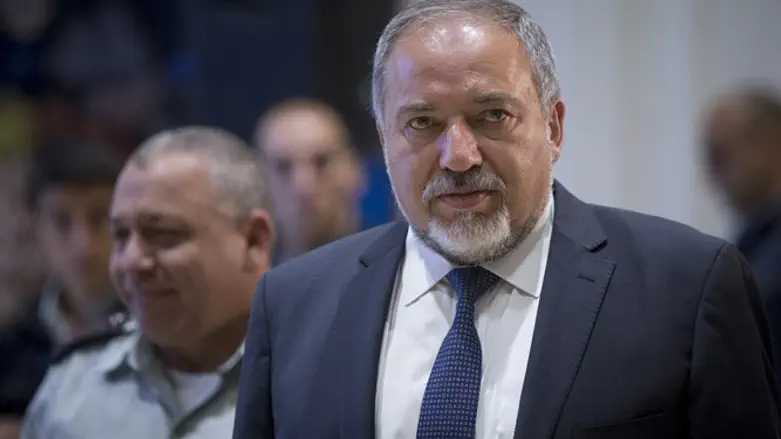 Avigdor Liberman
Yonatan Sindel/Flash 90
Avigdor Liberman demonstrated on Sunday for the first time that it paid off to seat him in the chair of the Defense Minister on the 14th floor of the Kirya building in Tel Aviv.
The Yisrael Beytenu chairman made it clear that the retaliation policy of the IDF has changed, and that from now on all rocket fire from Gaza into Israel will be met with a strong response from the Israeli Air Force.
Until 10:00 p.m. on Sunday evening, the response to the rocket attack on Sderot was the same as during the time of Moshe Ya'alon – the Air Force attacks some Hamas targets in Gaza hours after the shooting, and calm returns to the south until the next rocket attack.
Starting at 10:00 p.m., however, Israel made what appears to be the first attempt to change the rules of the game in Gaza: Israeli Air Force planes took off for a series of further attacks, at a large scale that had not been seen since Operation Protective Edge.
Arab media reported of unusually large damage that was caused in Gaza and a number of casualties. The explosions could be heard in all the communities around Gaza. It is still too early to assess how Hamas will respond, but it is not inconceivable that the terrorist organization would prefer to maintain the quiet.
The person who dictated the new response of the defense establishment is its leader, Avigdor Liberman, who in the past said that a tough response is required against the Hamas regime in Gaza. He may have toned down his statements since his appointment, but he reiterated the clear message to Hamas – a military confrontation will end in a change in the reality in Gaza.