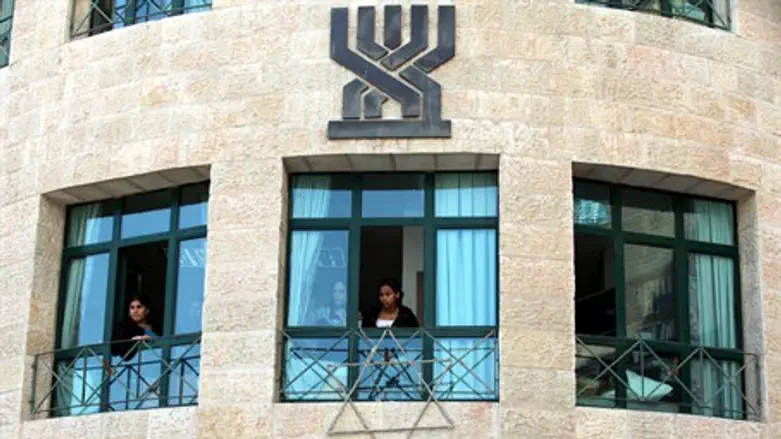 National Insurance Institute
Flash 90
The state ombudsman has released a report on complaints received by the government in 2012. A record 15,123 complaints were filed over the course of the year, two percent more than in 2011.
The Bituach Leumi (National Insurance Institute) was in the lead, with 1,393 complaints filed against it over the course of the year. However, only a small percent of those complaints were found to have been justified.
The second most common subject of complaints was the Israel Police. Over the course of the year 733 complaints were made about the police. The Finance Ministry was in third place with 519 complaints, and the Justice Ministry was in fourth with 464.
The Broadcast Authority was in tenth place with 379 complaints filed, but topped the list for complaints found to have been justified, with 52% of complaints upheld by the ombudsman. Most complaints against the Broadcast Authority were in regards to the television tax.
Israeli citizens are automatically charged an annual tax for television ownership unless they declare that they do not own a television, a declaration that must be verified through an official inspection. Most complaints against the authority accused it of having charged them tax based on false claims that inspectors visited their home, when in fact there had been no inspection.
The Post Office was in second place with 48% of complaints upheld, followed by the Transportation Ministry (45%), Defense Ministry (42%) and Israel Police (38%).
Twenty-seven percent of the total number of complaints against all state authorities were found to have been justified, a rate higher than the international norm.