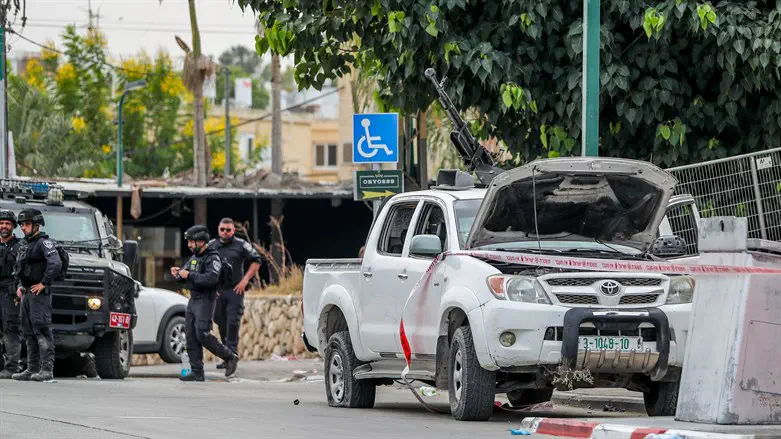 terrorist vehicle in Sderot
Jamal Awad/Flash90
Two weeks ago, Shin Bet and Border Police units captured two Hamas terrorists in the southern Bedouin city of Rahat who had been in Israel for a month following the October 7 massacre, it was cleared for publication this evening (Monday).
No IDF forces were injured in the arrest.
Police fear that more terrorists who took part in the massacre of October 7 may still be lurking in Israeli territory, and so efforts to search for additional infiltrators continue.
The two infiltrators were allegedly staying with a resident of Rahat who claimed to have not known who they were. One of the infiltrators is a known Hamas operative, while the other was one of the hundreds of Gazans who joined the Hamas terrorists during the October 7 massacre.
According to Channel 12 News, the arrests were not publicized for two weeks due to concerns that the terrorists had been planning another attack inside Israel.
Over 1,200 people were murdered during the massacre of October 7, the vast majority of whom were civilians. In addition, about 240 people were taken hostage into Gaza, also mostly civilians.