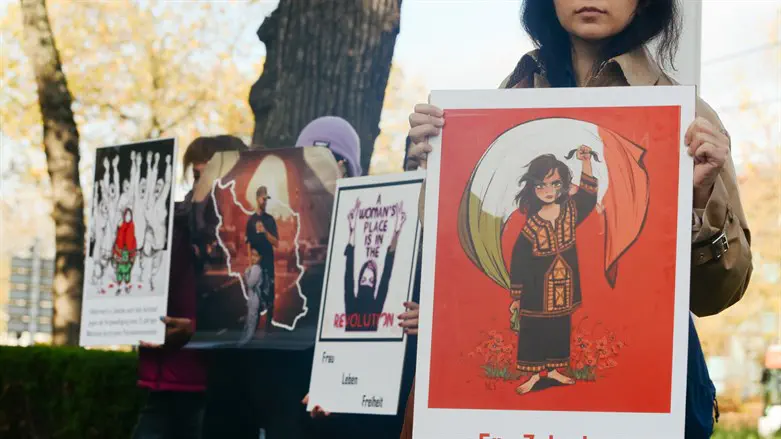 Iranian protests
REUTERS
Iranian authorities on Tuesday arrested an uncle of Mahsa Amini, the young Iranian Kurdish woman whose death in September of 2022 while in police custody sparked months of protests, AFP reported.
The arrest comes just ahead of the first anniversary of Amini's death.
Safa Aeli, 30, was arrested by security forces in the family's hometown of Saqez in western Iran and taken to an unknown location, several rights groups said.
The Hengaw Organization for Human Rights said Iranian authorities deployed a convoy of five vehicles filled with members of the security forces to forcibly enter Aeli's residence, without presenting any legal documentation.
The uncle's arrest comes as activists accuse the Iranian government of stepping up a crackdown ahead of the September 16 anniversary of the death of Amini, 22, who had been arrested days before for allegedly violating the strict dress rules for women.
The government crackdown on the demonstrations that followed Amini's death resulted in hundreds of people being killed, including dozens of security personnel, and thousands arrested.
Campaign groups, including Amnesty International, have accused Iran of arresting and interrogating family members of those killed in the protests in a bid to force them into silence and prevent further demonstrations erupting.
The protests largely died down earlier this year following the crackdown. In July, Iranian authorities announced a new campaign to force women to wear the Islamic headscarf. Following the announcement, morality police returned to the streets.
In April, Iranian authorities announced that cameras would be installed in public places and thoroughfares to identify and penalize unveiled women.