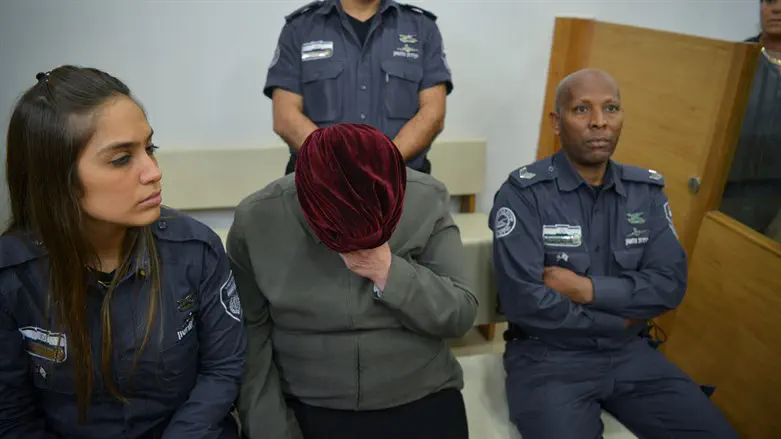 Malka Leifer
Flash 90
Malka Leifer, the former principal of the Adass Israel School in Melbourne, Australia, was sentenced on Thursday to 15 years behind bars for the sexual abuse of two young high school students.
In April, a jury found Leifer guilty on 18 of 27 counts of rape, indecent assault, child abuse, and other sex crimes, while dismissing 9 of the counts. Earlier, Leifer was acquitted of two other charges.
In handing down the sentence, the judge formally took into account 1,129 days Leifer spent in custody in Israel, during extradition proceedings, and 940 days in custody in Australia.
He also applied a modest reduction in the sentence, taking into account 608 days under house arrest.
When an investigation was launched into the abuse in March 2008, Leifer, a dual Israeli-Australian citizen, fled the country, moving to the town of Emmanuel in Israel.
For years, Leifer evaded extradition, feigning mental illness in order to be declared unfit to stand trial.
While a Jerusalem court ruled in 2016 that Leifer was not fit for extradition, a private investigator later proved that Leifer had deceived the court.
In July 2019, a panel of medical experts working for the Israeli courts found Leifer fit to stand trial, with the court ratifying the decision in May 2020.
After nearly 13 years abroad, in 2021, Leifer was finally extradited to Australia.