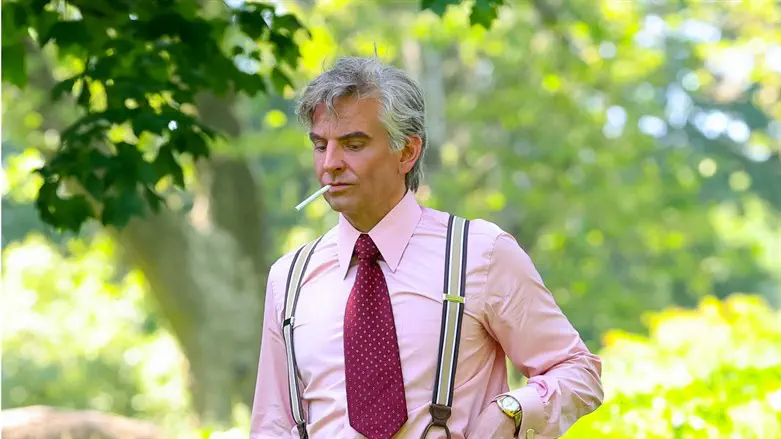 Bradley Cooper as Leonard Bernstein on the set of "Maestro" in New York City
Jose Perez/Bauer-Griffin/GC Images
The Anti-Defamation League (ADL) agrees with Leonard Bernstein's family: Bradley Cooper's prosthetic nose in the upcoming "Maestro" biopic is not an antisemitic portrayal of the celebrated Jewish conductor.
"Throughout history, Jews were often portrayed in antisemitic films and propaganda as evil caricatures with large, hooked noses. This film, which is a biopic on the legendary conductor Leonard Bernstein, is not that," the group, which monitors and responds to antisemitism, wrote in a statement first published by TMZ on Monday.
The American Jewish Committee also sent the celebrity news site a statement defending Cooper, writing: "We do not believe that this depiction harms or denigrates the Jewish community."
After the film's trailer dropped last week, criticism erupted over Cooper's apparent prosthesis. Some said Cooper's appearance was redolent of antisemitic stereotypes about Jewish noses, while others went further and said it was a literal embodiment of "Jewface," a critical phrase that has come to refer to portrayals of Jews by non-Jewish actors. The ADL's statement did not weigh in on the broader question of Jewface.
A day after the trailer's release, Bernstein's three children released a statement in defense of Cooper, who also directed the film.
"In happens to be true that Leonard Bernstein had a nice, big nose," the statement read. "Bradley chose to use makeup to amplify his resemblance, and we're perfectly fine with that. We're also certain that our dad would have been fine with it as well."
"At all times during the making of this film, we could feel the profound respect and yes, the love that Bradley brought to his portrait of Leonard," it added.
"Maestro" follows decades of Bernstein's life and his relationship with actress Felicia Montealegre. Bernstein, who died in 1990, was considered one of the most influential figures in classical music in the 20th century, winning 16 Grammy Awards and countless other honors.