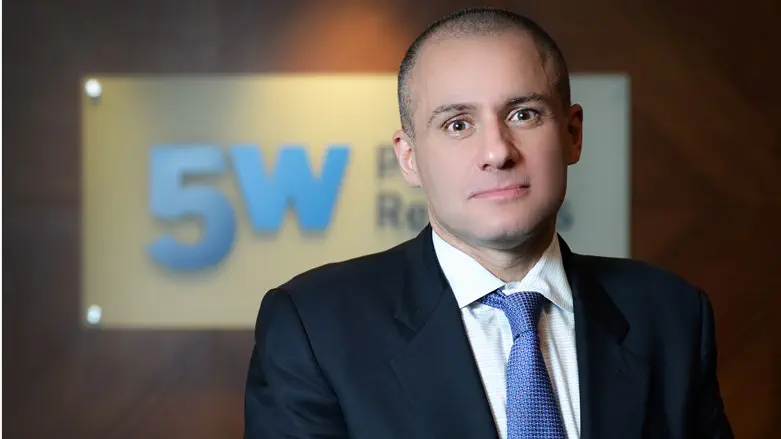 Ronn Torossian
INN:RT
Actress Sarah Silverman said on her podcast that "There's this long tradition of non-Jews playing Jews, and not just playing people who happen to be Jewish but people whose Jewishness is their whole being. One could argue, for instance, that a Gentile [a non-Jew] playing Joan Rivers correctly would be doing what is actually called 'Jewface.
It's defined as when a non-Jew portrays a Jew with the Jewishness front and center, often with makeup or changing of features, big fake nose, all the New York-y or Yiddish-y inflection. And in a time when the importance of representation is seen as so essential and so front and center, why does ours constantly get breached even today in the thick of it?"
And against that backdrop, it was reported this week that well-known actor Bradley Cooper is wearing a large prosthetic nose in a trailer for his new film "Maestro" about the famous composer, Leonard Bernstein. And Jewface happened as well in the soon to be released movie "Golda" about Golda Meir, Israel's former Prime Minister and one of history's most well-known Jewish women who is portrayed by Helen Mirren.
Jewish actress Tracy-Ann Oberman told the NY Post: "If Bradley Cooper is able to play the Elephant Man without any prosthetics, he should be able to play a Jewish man without any need for prosthetics – especially a 'Jewish' nose. If he needs to wear a prosthetic nose then that is, to me and many others, the equivalent of Black-Face or Yellow-Face."
And its not just on the big screen, Katerina McCrimmon is starring as Fanny Brice in the national tour of "Funny Girl," the Broadway musical about a trailblazing Jewish comedian. As actor Jennifer Apple rightfully said, "Fanny Brice was a real human being. She was a Jewish icon. She was a heroine. She in and of herself paved the way for performers like myself to be able to have a career. If it wasn't for her, and her chutzpah, many of us Jewish women specifically wouldn't be able to be performers. So it's integral to this role, specifically."
As Variety Magazine rightfully points out "in the last five years alone Kathryn Hahn has been cast as Joan Rivers, Felicity Jones as Ruth Bader Ginsberg, Gary Oldman as Herman J. Mankiewicz, Oscar Isaac in the recent HBO re-make "Scenes From a Marriage" (Isaac also previously played a Mossad agent in 2018 film "Operation Finale"), Rachel Brosnahan as Mrs. Maisel, Rachel McAdams in "Disobedience," James Norton in "McMafia," Tom Hardy in "Peaky Blinders," Rachel Sennott in "Shiva Baby," Tamsin Grieg in "Friday Night Dinner," Kelly McDonald in "Giri/Haji," Will Ferrell in "The Shrink Next Door" and, currently in production, Eddie Marsan and Emily Watson as Brian Epstein's parents in the upcoming biopic "Midas Man."
Insulting any race except for the Jews seems to get a lot more attention then when it comes to sensitivity surrounding issues about the Jews. Simply Jews should be playing Jews – and at the very least, one doesn't need to wear a "Jewish" nose to play a role. Shameful.
Ronn Torossian is an entrepreneur and author.