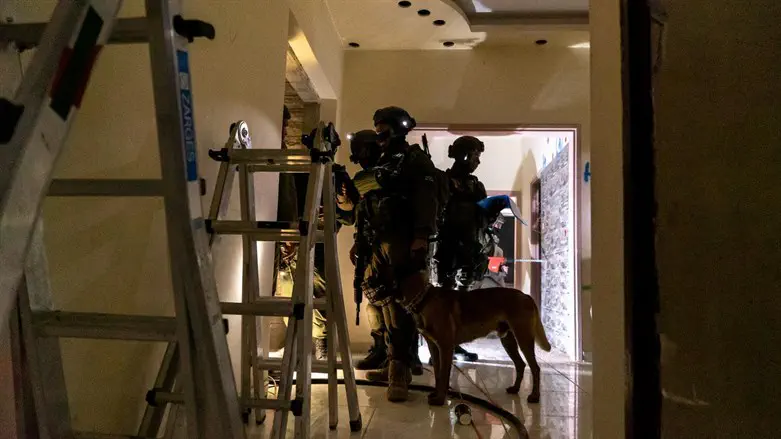 IDF soldiers prepare to demolish the terrorists home in Ramallah on Thursday
IDF Spokesperson
Palestinian Arab media is reporting that two journalists were injured on Thursday during an IDF operation in Ramallah.
According to the reports, Momen Samreen, a photojournalist for ARAB TV, was hit in the head with a rubber bullet during the operation. The report claims that the journalist was wearing a press uniform. He was hospitalized in serious condition.
In addition, the reports claim that another journalist, Rabie Munir, was wounded in the abdomen by rubber bullets shot by the IDF during the operation.
As reported, during the operation, clashes broke out between the soldiers and Palestinian Arab terrorists. Arab rioters burned tires and threw projectiles and rocks at IDF vehicles. In addition, the rioters attempted to block the road with trash containers.
During the operation, the IDF demolished the home of Aslam Farouk, the terrorist who carried out the double bombing attacks in Jerusalem this past November, which claimed the lives of Aryeh Schupak, a 15-year-old yeshiva student, and Tadessa Tshuma, who suffered critical injuries in the attack and succumbed to his injuries several days later.
תיעוד: הריסת בית המחבל שביצע את פיגוע המטענים בירושלים
דובר צה"ל