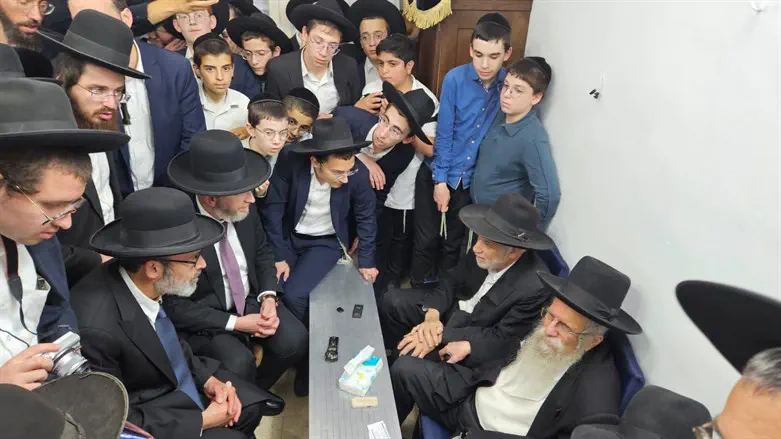 Rabbi Meir Kahane pays condolence visit to the Edelstein family
none
Rabbi Meir Kahane, the head of the Ashkelon Rabbinical Court, on Sunday evening paid a condolence visit to the family of the late Lithuanian-haredi leader, Rabbi Gershon Edelstein.
Rabbi Edelstein, a leader of the Lithuanian-haredi community and the dean of the Ponevezh Yeshiva, died last week at the age of 100.
Accompanying Rabbi Kahane were his students and Rabbi Ben-Zion Zioni, a judge on the Ashkelon Rabbinical Court.
Rabbi Edelstein's family warmly greeted the group of visitors.
Rabbi Kahane, who grew up in Bnei Brak, arrived at Rabbi Edelstein's home a few hours after he was chosen as the Religious Zionism party's pick for the position of Ashkenazic Chief Rabbi.