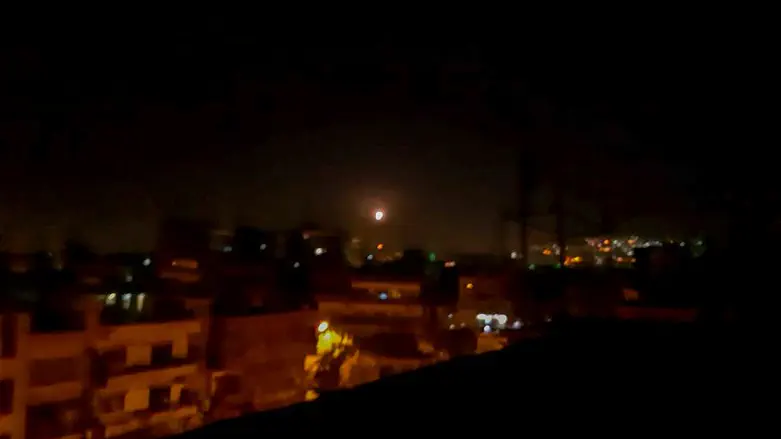 Missile seen over Damascus
Reuters
Syrian media reported on Sunday night that explosions were heard in the Damascus area as a result of an air strike which was blamed on Israel.
The country's air defense systems were activated following the strike, the reports said.
A Syrian military official told the Syrian official news agency that at 11:45 p.m. "the Israeli enemy" attacked several targets in the Damascus area and that the air defense systems intercepted some of the missiles.
The source added that property was damaged as a result of the air strike. So far, there have been no reports of injuries.
The Syrian Observatory for Human Rights, which is based in Britain and is affiliated with the opposition, said that the attack in Damascus attributed to Israel was carried out in two waves.
It said one of the targets was a Syrian air defense base that houses Hezbollah operatives and another target was in the area of the Damascus International Airport.
Earlier this month, Syria accused Israel of an air strike in the Aleppo area.
Sources in the Syrian opposition claimed that the air strike occurred near the Aleppo airport, and was aimed at posts in which Iranian forces are stationed.
A Syrian military source said that "a military official was killed and seven others were injured, including two civilians."
Days earlier, the official Syrian news agency SANA reported that Israel carried out an air strike near the city of Homs in western Syria.
According to the report, Syria's air defense systems were activated against "hostile targets" over Homs and intercepted some of the missiles.