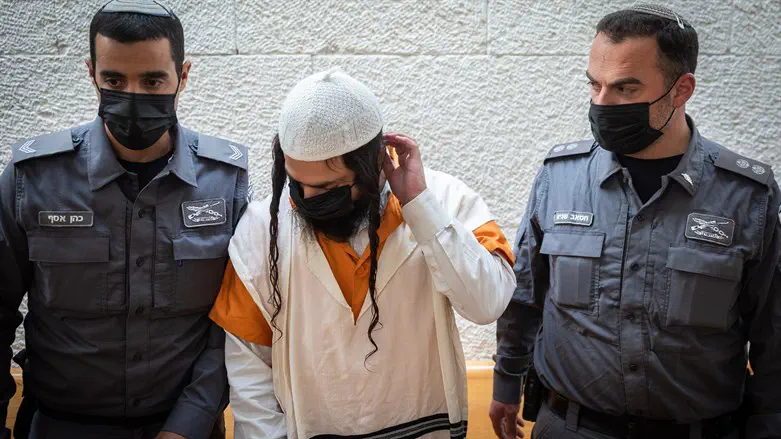 Amiram Ben-Uliel
Flash 90
The Jewish prisoner Amiram Ben-Uliel, who was convicted of murdering the three members of the Dawabsheh family in the Palestinian city of Duma in 2015, was kept in solitary confinement during Shavuot, despite the pleas by Rabbis, family members, and members of the public that he be allowed to celebrate the holiday in the wing of the prison for religious Jews.
A directive from the Minister of National Security, Itamar Ben-Gvir, ordered that although Ben-Uliel would not be moved to the general population area of the Eshel Prison in Be'er Sheva, he would be allowed to have another inmate in his cell with whom to study Torah, eat meals, and otherwise spend the holiday.
The directive was not carried out, and Ben-Uliel spent the holiday in solitude. According to Israel Prison Service officials, he was given the opportunity to spend the holiday in the company of another person. Although several options were presented to him, the sources claim that Ben-Uliel would not agree to any of them.