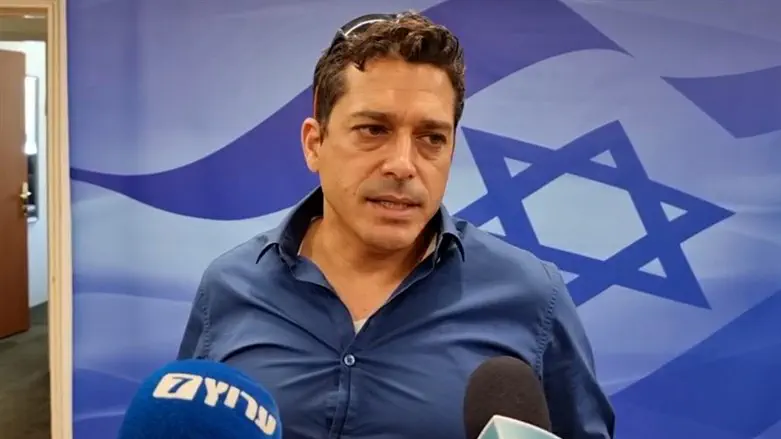 Amichai Chikli
Arutz Sheva
Diaspora Minister Amichai Chikli responded Saturday to the White House decision to embrace the IHRA definition of anti-Semitism.
"The State of Israel welcomes the US National Strategy to Counter Antisemitism reaffirming their bi-partisan embrace of the IHRA definition and stressing its importance and centrality," Chikli tweeted.
"The rise in antisemitism, including the delegitimization of the State of Israel, requires a continued and persistent effort, as well as an investment in Holocaust education aimed to prevent Holocaust distortion and denial in the US and worldwide."
On Thursday, US President Joe Biden presented his administration's national strategy, adding, to combat antisemitism.
"It's the most ambitious and comprehensive US-government-led effort to fight antisemitism in American history," he said "The plan involves increasing understanding and awareness of antisemitism and Jewish American heritage, improving the safety and security of Jewish communities, and reversing the normalization of antisemitism in the US."