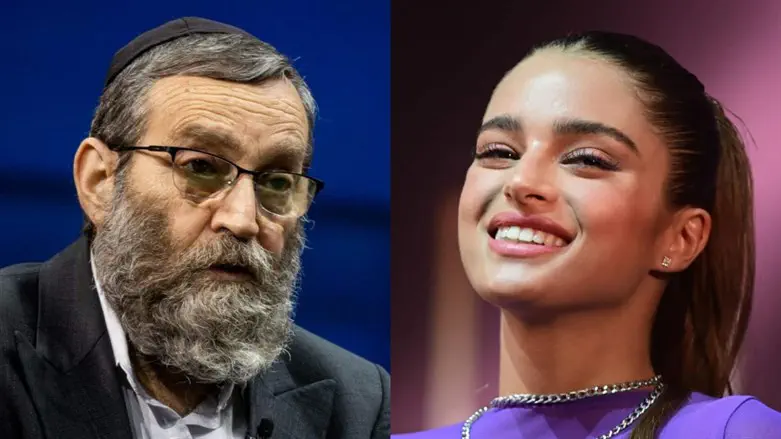 Moshe Gafni (L) and Noa Kirel (R)
Yonatan Sindel, Tomer Neuberg/Flash90
Israeli singer Noa Kirel, who won third place in this year's Eurovision contest, on Tuesday morning responded to MK Moshe Gafni (United Torah Judaism), who offered to donate clothes to her.
"I really think that each person has a right to express his opinion, and this is his opinion, and I respect it," Kirel told Channel 12 News.
She added, "Everyone can think what he wants and this is his, it's totally fine."
When asked if she was upset or disappointed at Gafni's remarks, Kirel responded, "No."
"Most opinions are ones of pride and love, and there are also these opinions, and it's totally fine, he has a right to express his opinion," she emphasized.
On Monday, during a discussion on the State budget, Gafni told the Knesset plenum, "I spoke with my daughter recently; she never heard of Noa Kirel. Never heard of her. So what? So because of that she shouldn't get the same kind of funding? I would donate clothes to [Noa Kirel], so she'd have some."