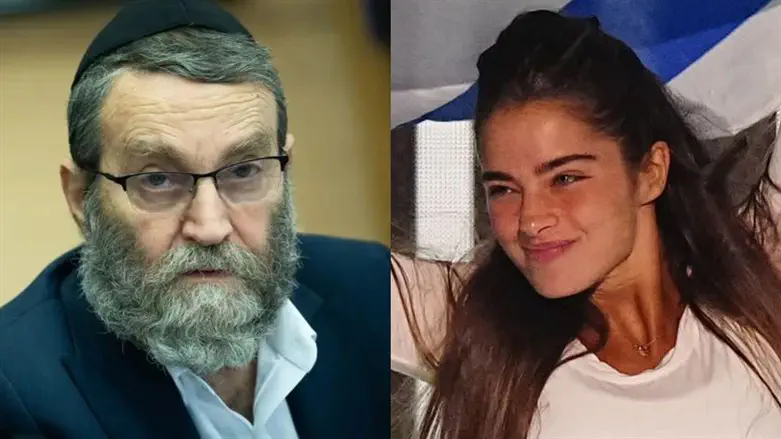 Moshe Gafni and Noa Kirel
צילום: Reuters & Yonatan Sindel/Flash90
A senior haredi lawmaker took aim at a top Israeli pop singer Monday, while defending his party's calls for increased state funding of haredi schools.
Speaking in the Knesset plenum Monday morning as he presented the government's budget plan, Knesset Finance Committee chairman MK Moshe Gafni (United Torah Judaism) pushed back on criticism of increased funding for the haredi school system, as well as his party's demand the Likud support increased funding for full-time yeshiva students.
"I have a granddaughter who recently had a son. She is a young woman who works in high-tech and makes good money. She works with other young haredi women who learned with her at a seminary in Bnei Brak."
"Yet her school only received half the money [per pupil] that state schools received. This is a school that is fully under the authority of the Education Ministry, where they learn core [secular] studies, take the matriculation exams, and go into high-tech."
"And despite this, there are people here [in the Knesset] who say that they don't deserve [equal funding]. She didn't learn just the core curriculum – chemistry, algebra – she also learned Judaism. Yet only received half the amount of funding. Why?"
Gafni took aim at pop star Noa Kirel during his comments in the Knesset plenum, following her recent performance in the Eurovision, in which she finished third place.
"I spoke with my daughter recently; she never heard of Noa Kirel. Never heard of her. So what? So because of that she shouldn't get the same kind of funding? I would donate clothes to [Noa Kirel]."