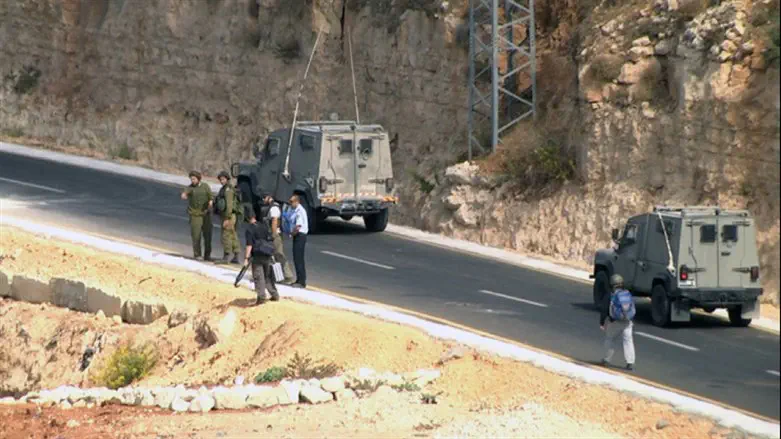 The road to Psagot
Issam RImawi/FLASH90
A siren was sounded on Sunday afternoon in the town of Psagot, north of Jerusalem after a vehicle entered the town, its passengers broke into a home and fled towards Ramallah.
Since the number of passengers in the vehicle is unknown, security forces are searching the area to ensure no additional suspects are in the town.
The incident would appear to be criminal-related.