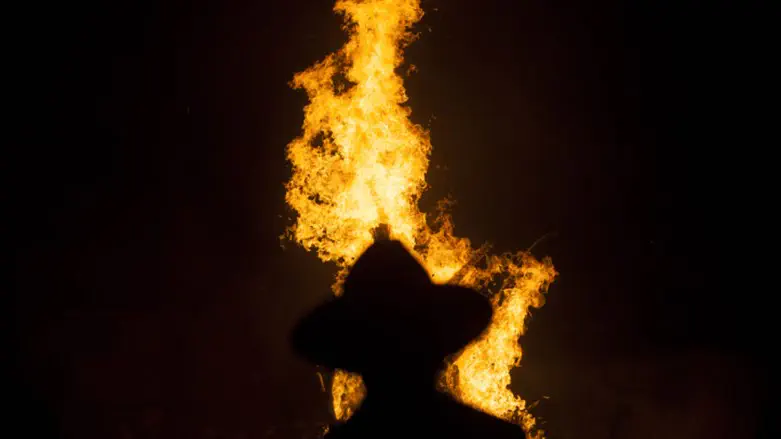 Lag Ba'omer bonfire
Flash 90
A synagogue in the Golders Green section of London, England is facing harsh criticism for holding a Lag Ba'Omer bonfire inside its building due to rain.
The large fire appeared to have been lit inside a container of some kind at Beis Medrash Beis Shmuel synagogue. It soared up toward the building's ceiling, endangering dozens of children who were standing around the bonfire singing, the UK Jewish News reported.
Witnesses to the indoor fire told the news outlet that Rabbi Moshe Halpern lit the fire whose flames soared over three-feet in the air.
"Flames three-feet high, lit by Rabbi Moshe Halpern, brother of Rabbi Chaim Halpern, soar inside the main haredi synagogue in Golders Green as dozens of children watch on," the news outlet tweeted alongside a video of the flames.
A witness told the news outlet that many children had crowded around the fire to sing.
"I cannot believe how dangerous this was. It doesn't bear thinking about what might have happened if the building had caught fire," they said.