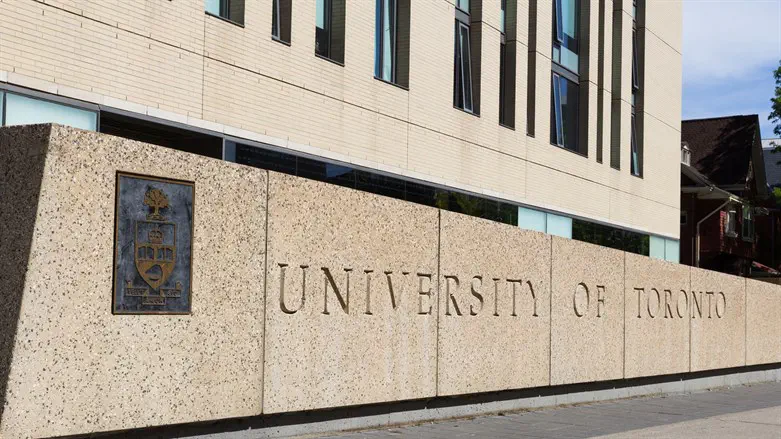 University of Toronto
iStock
B'nai Brith Canada on Tuesday commended the University of Toronto (U of T) for a decision to continue withholding a portion of students' tuition fees allocated to the Graduate Student's Union (GSU).
U of T announced last year that it will begin withholding fees from the GSU over its policy of forcing students to fund Boycott, Divestment and Sanctions (BDS) activities.
The fees will remain frozen until the GSU addresses issues of antisemitism related to its endorsement of BDS.
B'nai Brith Canada noted that since March, 2022, the university has now withheld more than $20,000 earmarked for the GSU.
The decision by U of T marked the culmination of tireless efforts from Chaim Katz, a Jewish graduate student who contacted the Complaint and Resolution Council for Student Societies (CRCSS). He said the GSU was complacent in discrimination, based on nationality, through its funding of BDS. In response, the CRCSS issued recommendations the GSU ignored. The CRCSS issued additional recommendations that led to the issuance of the Provost's decision letter.
B'nai Brith said it was proud to support Katz throughout the ordeal and is pleased to continue to celebrate the positive repercussions that have followed.
The decision to continue to withhold fees is a welcome development for those who have been concerned about growing levels of antisemitism on university campuses in recent years. It also sets a precedent for other Canadian universities to emulate.
The University of Toronto has been in the headlines several times in recent years in relation to anti-Israel conduct.
In February of 2022, the University of Toronto Students' Union (UTSU) voted to endorse a BDS motion that called on the union to "wholly divest funds and further on forbid investment to firms complicit in the occupation of Palestinian Territory."
In 2020, B'nai Brith Canada condemned CUPE 3902, a labor union at U of T, following a series of anti-Israel and anti-Semitic tweets issued by its official Twitter account.