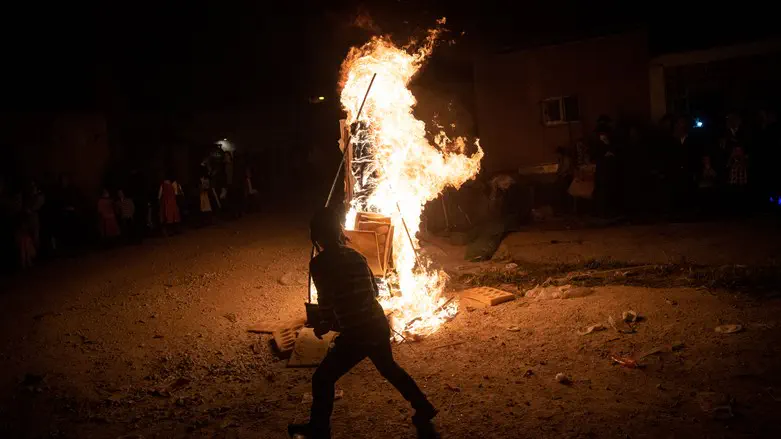 A Lag BaOmer bonfire
צילום: יונתן זינדל, פלאש 90
The first IDF airstrikes last Monday night against Islamic Jihad targets in Gaza, which kicked off Operation Shield and Arrow, coincided with the Jewish holiday of Lag BaOmer.
Lag BaOmer, which marks the passing of the 2nd-century sage Rabbi Shimon Bar Yochai, is widely celebrated in Israel by lighting bonfires in open areas.
By launching a military operation on Lag BaOmer, the IDF faced a problem: the protocol for Iron Dome missile interceptions states that if a missile is headed for an open, unpopulated area, the missile system is not activated, instead allowing the missile to land in the open area. This is due to the high price of each interceptor.
According to a report by Galei Tzahal's Doron Kadosh, since the operation was launched at a time when many civilians were in those generally unpopulated areas, the IDF decided to revise the protocol for the first day of the operation, so to intercept missiles that were heading to open areas as well. Ultimately, Islamic Jihad did not launch any missiles into Israel, open areas or otherwise, for the first 36 hours of the operation, and therefore the policy did not take effect.