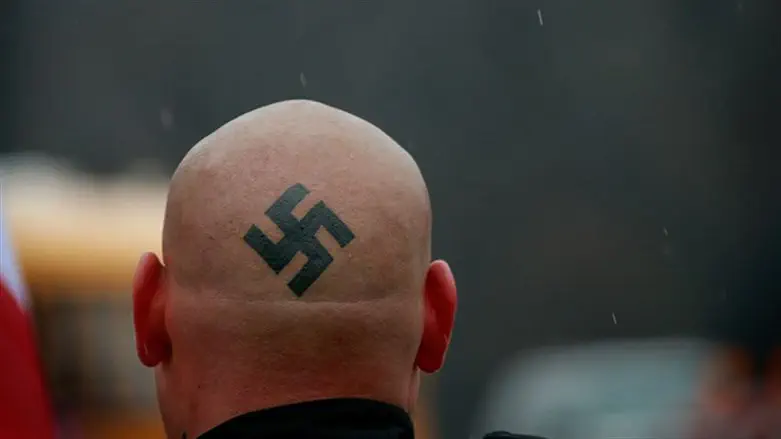 Neo-Nazi (archive)
Thinkstock
A 21-year-old German man was found guilty on Monday of attempting to form a neo-Nazi terrorist group inspired by the US-based Atomwaffen Division and planning attacks with guns and explosives, AFP reported.
The young man, named as Marvin E., was sentenced to three years and ten months in jail, the higher regional court in Frankfurt said in a statement.
Marvin E. had taken steps to found a branch of Atomwaffen Division, known for its racist and anti-Semitic ideology, in the German state of Hesse, the court said.
"He had completely adopted their ideology and had decided... to found an independent group with the name 'Atomwaffen Division Hesse', based on their ideological model," it said, as quoted by AFP.
The purpose of the group would have been to carry out attacks on politicians, Jews and migrants, according to the court.
Marvin E. had taken steps to acquire firearms, was storing five explosive devices containing steel balls, and had ordered materials on the internet to construct further explosive devices.
He had also researched potential targets in the run-up to his arrest in September 2021.
In August of last year, prosecutors accused the suspect of wanting to trigger a "race war" in Germany to "to preserve the white population".
Founded in 2015, Atomwaffen Division is a violent extremist group with cells in multiple US states.
According to the ADL, Atomwaffen Division is a neo-Nazi group that emerged in 2016 and is distinguished by "extreme rhetoric, influenced by the writings of a neo-Nazi of an earlier generation, James Mason, who admired Charles Manson and supported the idea of lone wolf violence" and whose members "have already been connected to several murders in the group's short history."
Germany has been hit by several terrorist attacks in recent years. The worst such attack took place in December of 2016, when Tunisian terrorist Anis Amri killed 12 people and injured dozens more when he drove a truck into a Christmas market in Berlin.
In 2019, a neo-Nazi tried to storm a synagogue in Halle on the Jewish holiday of Yom Kippur. When he failed to enter the synagogue, he murdered two passersby.
In an attack in 2021, a knife-wielding attacker killed one tourist and seriously injured another in the city of Dresden.
In January, a knife-wielding man described as a "stateless Palestinian" fatally stabbed two people and injured seven others on a train traveling from Kiel to Hamburg before he was arrested.