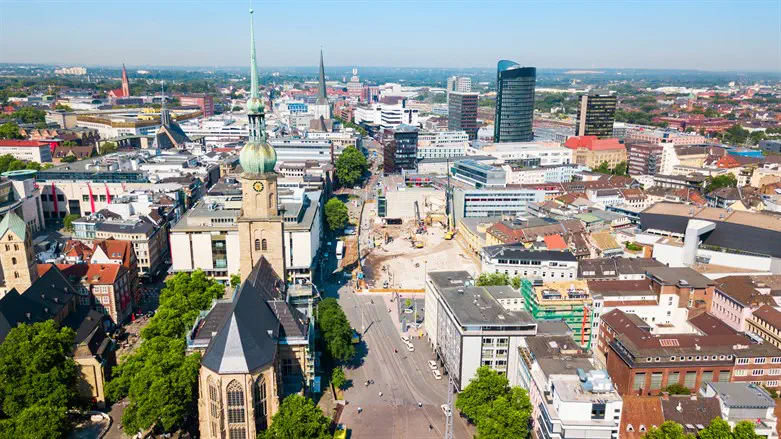 Germany
iStock
A German man went on trial on Tuesday for plotting to form a neo-Nazi terrorist group based on Atomwaffen Division, a US-based far right group, and to stage attacks with guns and explosives.
The suspect was identified by German officials as "Marvin E.", 20, who wanted to trigger a "race war" in Germany to "to preserve the white population," AFP reported.
Prosecutors accused the suspect of using the internet to find targets and to learn about weapons, and that he was going to use a poster campaign to find members to join his extremist group. They added that he sought to build "unconventional" bombs with items purchased online.
Marvin E. Was arrested in September 2021 and had been in custody awaiting trial.
According to the ADL, Atomwaffen Division is a neo-Nazi group that emerged in 2016 and is distinguished by "extreme rhetoric, influenced by the writings of a neo-Nazi of an earlier generation, James Mason, who admired Charles Manson and supported the idea of lone wolf violence" and whose members "have already been connected to several murders in the group's short history."
Figures presented by Germany's BfV federal domestic intelligence agency in June found that there were currently 33,900 people connected to right wing extremism compared to 33,300 in 2020, with the number of violent extremists increases from 13,300 to 13,500.