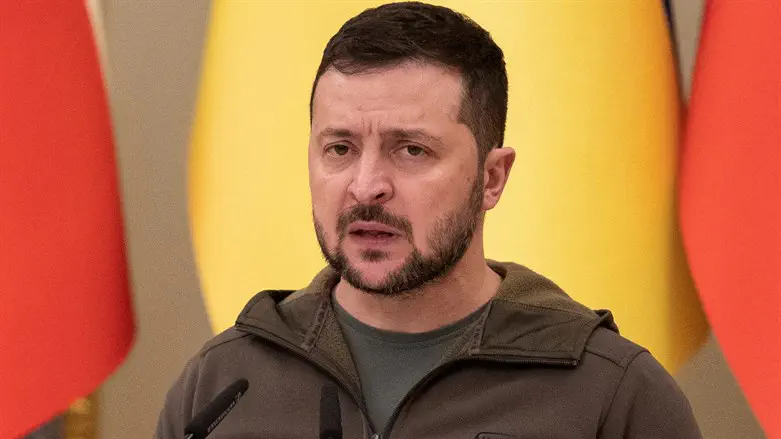 Volodymyr Zelenskyy
REUTERS/Viacheslav Ratynskyi
Former Russian President Dmitry Medvedev on Wednesday called for the "physical elimination" of Ukrainian President Volodymyr Zelenskyy after Moscow accused Kyiv of a drone attack on the Kremlin targeting current Russian President Vladimir Putin.
"After today's terrorist attack, there are no options left aside for the physical elimination of Zelenskyy and his cabal," said Medvedev, as quoted by i24NEWS.
Earlier on Wednesday, the Kremlin said that two drones "were aimed at the Kremlin... the devices were put out of action". The remnants of the downed drones fell inside the Kremlin but did not hurt anyone, the statement added.
Moscow called the operation "a planned terrorist act and an attempt on the life of the President of the Russian Federation."
The Russian President's office added that "Russia reserves the right to retaliate in a manner, place, and time of its choosing."
Zelenskyy denied that Ukraine was behind the alleged attack, as did Ukrainian presidential spokesman Sergei Nikiforov.
"Ukraine is not involved in the alleged drone attack on the Kremlin. As President Zelenskyy has repeatedly stated, Ukraine directs all available forces and means to the liberation of its own territories, and not to the attack of others," he said.