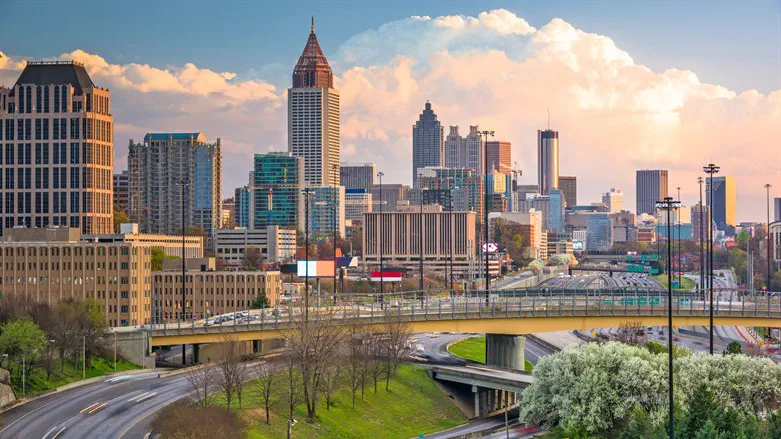 Atlanta
iStock
A gunman opened fire in a medical building in Atlanta on Wednesday, killing at least one person and injuring around four others, CBS News reported.
Police identified the suspect as Deion Patterson, 24, who was captured by security cameras, and said on Twitter they were searching for him.
"Based on our preliminary investigation, these are photos believed to be of the active shooter," Atlanta police tweeted. "Anyone with any information on this person's whereabouts is asked to call 911. The suspect is believed to be armed and dangerous and should not be approached."
Law enforcement described the scene inside the Northside Hospital building in Atlanta's Midtown neighborhood as an "active shooter situation."
One of the victims died at the scene. Four others, described as adults, were taken to hospital with gunshot injuries, police said in a statement.
"Officers are actively searching for the suspect and any other victims," Atlanta police said in a tweet.
Northside Hospital said in a statement that they are "cooperating with law enforcement" after the shooting occurred at their medical building in Midtown.
"We urge people in the area to shelter in place and follow instructions from law enforcement on the scene," Northside tweeted.
Police also advised people to avoid the area or to shelter in place, saying they believe the alleged shooter is "armed and dangerous and should not be approached."
Atlanta Public Schools said in a statement that campuses in the area were locked down following the gunfire, according to NBC News.