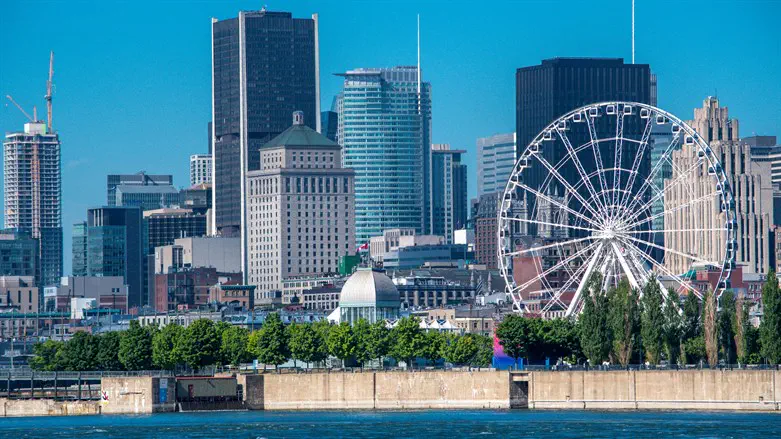 Montreal
iStock
A 16-year-old teenager has been arrested by the Montreal police hate crimes unit for allegedly burning Israeli flags in front of a Jewish school on Wednesday that were set up on Israel's 75th birthday.
The boy faces multiple charges including theft, arson and mischief, according to the Montreal Gazette.
"It's possible that other arrests will eventually be made in this case," Montreal police spokesperson Véronique Dubuc said.
The incident has so far not been officially labeled a hate crime but a police spokesperson said they "take these things very seriously."
Last week a video posted to social media showed two men tearing down Israeli flags outside a Jewish elementary school on Wednesday afternoon and then burning them.
According to media reports, the school was the Hebrew Foundation School in Dollard-des-Ormeaux who had put up the flags along the property's perimeter in celebration of Israel's 75th birthday on Independence Day.
In footage posted to social media, one of the vandals filmed the other pulling out the flags and burning them. The video had the caption: "I am not afraid of Yahudis [Jews] and I do not care about any 'promises.'"
The clip was originally posted to an Instagram account whose owner's profile photo includes part of a Muslim prayer, The Suburban reported.
Security has been increased at the school, according to the Gazette.